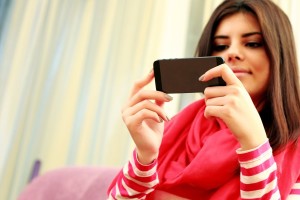 Smartphones can do almost everything Macs and PCs can do. You can watch movies on your smartphone using your mobile data or Wi-Fi network. There are several apps you can use to stream or download movies. Here are ways you can download movies to your smartphone.
How to Easily Download Movies to Your Smartphone
Android Video Downloader
AVD is a free app for Android to download your favorite videos and movies. This app lets you download video files from specific links to videos. Click or insert the video link you wish to download.
From the action menu, select Video Downloader, and the download will start automatically. The download progress will be shown in the notification bar and your videos will automatically be saved in your Download folder.
Google Play Movies
With Google Play Movies & TV, you can download shows and movies to your Android and iOS devices, so you can watch them without any internet connection. To use Play Movies, make sure your device is connected to the internet.
Launch the app and navigate to My Library from the app's menu. Touch the download icon next to the movie or TV show you'd like to download.
YouTube
YouTube offers a large collection of videos, movies, and more. You can subscribe to channels you love, share videos with your friends and watch across several devices. YouTube allows you to download and save movies and videos offline.
To download movies offline, launch the YouTube app on your iOS or Android device, select the video you want to save and press the download button below the video.
BBC iPlayer
The BBC iPlayer app helps you watch live TV streams and download them to watch later using Wi-Fi or a cellular network. The app works on Android (running Ice Cream Sandwich and above) and iOS.
iPlayer allows you to browse categories videos based on categories and channel, and as well determines what type of network connection you are using in order to enable the download feature. Your downloads are automatically paused if your internet connection switches to cellular.
Torrent
Torrent uses a Peer-to-Peer technology which allows you to download movies and other content from file sharing websites for free. There are several torrent websites and smartphone apps which let you easily download movies to your smartphone. Unfortunately, torrents are considered illegal in some countries and is not supported on iOS devices. Here's how to download movies on Android using torrent.
Download any torrent app from the Google Play Store. Popular apps include uTorrent, BitTorrent, Flud, and Vuze Torrent Download.
Visit a torrent website eg. kickass torrents, ExtraTorrent, YTS, etc.
Search for or select the movie you want to download. Tap the Magnetic Bar icon to automatically launch the torrent app or download the torrent file, then open the torrent app and add the torrent file.
Once the torrent file has loaded, the information of the movie will be displayed. Tap Okay/Download to start the download. Any movies downloaded will be saved in the Download folder of your device.
How to Easily Download Movies to Your Smartphone, can be done.