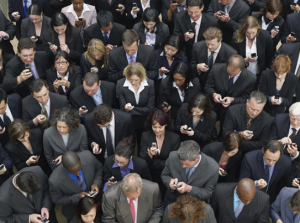 We all rely on text messages and it looks like it's going to be that way for a while. It's easy to see why though because of how convenient it is to text! Need to contact your coworker because you forgot an important document?
Or do you need to remind your brother to take out the trash? All you need to do is text! Texting is one of most basic functions you can do with a smartphone and it's a necessity to know how to do it. Sending texts to individual people is a breeze but what about if you need to send to a whole list of people?
That's a different story. In this article, we'll be sharing with you how to easily send text messages to large groups with your Android phone.
How to Easily Send Group Messages with Your Android Phone
The Standard Way
We'll be sharing with you the standard way of sending group messages with your Android phone and that means you won't need any third-party apps. The great thing about this method is that as long as you have an Android phone, it'll work. It's incredibly easy and you can do it in a few simple steps. Let's get to it!
The first thing you need to do is go to your Contacts. From here, go to Groups and create a group of your choice whether it's Family, Work, or Basketball Team –it's really up to you. Save it and then now it's time to start adding people to your group.
Simply go back to Contacts and start adding people to your specified group by selecting them from your contact list. It depends on your Android version and smartphone model but in most cases, you just need to select the contact, tap Add Contact, and add him to the group.
We're almost there! Once you've added all the necessary people to the group, it's time to start sending your text message. Open up your Messages app and create a text message. When selecting who to send it to, open up your Contacts list under the recipient tab and go to the group you just created. You have the option of sending it to the entire group or you can send it to only selected people within the group. Once you have that all figured out, tap Send!
Messenger Apps
There you have it! You've successfully sent a group message with your Android phone. We're not done yet though! If the method above doesn't suit you there are always alternatives such as messenger apps. These apps mostly require internet connection but they're absolutely worth it.
Not only can you send group messages but you can also send files to your group, share stickers, and even play games.
Most of the messenger apps are versatile when it comes to functions and the best thing is –they're free and easy to use! Some of the messenger apps we recommend are Viber, Facebook Messenger, Whatsapp, and Telegram. Be sure to check them out because it may make your life a whole lot easier.
How to Easily Send Group Messages with Your Android Phone, hope that answered it for you.