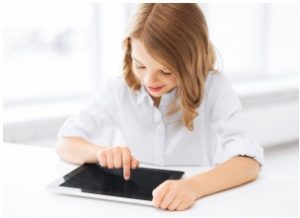 One of the best things about having an iPad is its portability. Bringing it with you during travels or similar occasion's gives you a great way to kill some time when you need to. Playing games is an effective time killer but if you're not into gaming then we're guessing you might at least be slightly interested in movies or TV shows (otherwise you wouldn't be here).
The problem is though, how do you watch movies on your iPad? You could try streaming but then you'd need to be connected to the internet. So the best next thing to do would be to transfer movies to your iPad so you can watch them offline. That's what we'll be showing you today and the great thing about it is –it's easy!
How to Easily Transfer Movies to your iPad
 Videos App
Your iPad has a pre-installed app called Videos. If you haven't used it before then now's the perfect time to make the app live up to its name. To transfer a movie or show to your iPad using Videos, all you need to do is connect your iPad to your computer and open up iTunes. Import the video file of your movie or TV show to iTunes and sync it to your library. Upon doing that, the movie will automatically be added to the Videos app on your iPad for your enjoyment!
Third-Party Apps
Some of you may have hit a snag upon trying this and that may be because your movie is not in a format that is compatible with iTunes. Don't worry because there's an easy fix for this as well! We'll be making use of third-party apps to transfer your movies to your iPad.
VLC
To transfer moves to your iPad using VLC, first, you'll need to download it from the App Store. Once you've got that installed, connect your iPad to your computer and go to iTunes. Once you're there click on your iPad and go to the Apps section then click File Sharing. Your apps will show up in a list so find VLC, select it, and then click Add… on the lower right section of iTunes. Your video files will appear and then you can select which ones to transfer to your iPad.
AVPlayerHD
If you're still having trouble transferring your movies with VLC then AVPlayerHD is a great alternative. It costs $2.99 but it's completely worth it. To transfer videos, simply do the method we showed you through VLC! There are a ton of additional features that AVPlayerHD has but we'll save that for another time.
Get Watching!
Once you've transferred your movies, you and your iPad are good to go! These are the easiest methods to transfer movies and TV Shows to your iPad so if you're still having problems, there might be a problem with the video file. If this helped you a great deal share this piece of information with your family and friends because if you're a movie buff, they might be as well! Enjoy your on-the-go entertainment!
How to Easily Transfer Movies to your iPad, hope you found it helpful.