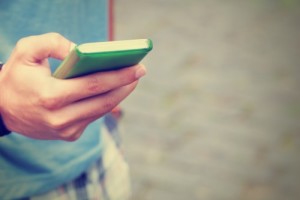 Do you want to give out your Android phone, sell or trade it in? Then you're probably here to learn how to erase all your personal information from your Android device. Wiping your device the right way reduces the risk of your data falling into the wrong hands.
Your phone is not completely wiped when you do a factory reset. The addresses of all your data are removed but it doesn't completely overwrite the data. This makes it very easy for someone to use a data recovery software to get some of the data back.
In this article, I will teach you how to effectively wipe your Android phone and leave no trace of data.
Backup your data
This is the first thing you do before you wipe your device. If there are some data you want to keep for future reasons, copy them over safely to your memory card and remove it, or, connect your phone to a computer and copy the contents over to a folder. You can also backup using Google's cloud storage, Dropbox or any other cloud service by navigating both Backup & Reset and Accounts subsetting and choosing the preferred options.
Encrypt your phone
Encryption requires you to provide a pin every time you turn your phone on. This implies anyone trying to extract data from your phone will need the special key to decrypt it. This option is built into Android and is different from locking your screen. Here's how to set up encryption.
1. Make sure your phone is fully charged or plugged while the process runs because it can take much time depending on how much data you time.
2. Go to Settings > Security > Encryption (Encrypt phone). You can also encrypt the SD Card (or just destroy it)
Perform a factory reset
Check again to make sure you've backed up all your important data before you proceed to this step. This is the main part of this tutorial and it takes a few minutes to complete. Performing a factory reset varies from phone to phone but they all have the same keywords to guide you there.
1. Go to Settings > Backup & Reset > Factory Data Reset and then tap Reset phone. Check the erase SD Card option if you want it erased. After a few reboots, your phone will be wiped and any data that could be recovered will be impossible to decrypt.
Taking extra precautions
This step is not necessary if you've already encrypted your device. However if you are not convinced you can go a step further to make your phone even harder to get access to.
1. Connect your phone to a computer and copy fake data big enough to fill all the free space on your phone. Make sure you don't copy your personal files back to the phone.
2. After loading all the fake data, do another factory reset like you did in the previous step.
Congrats! You have successfully wiped your Android device.