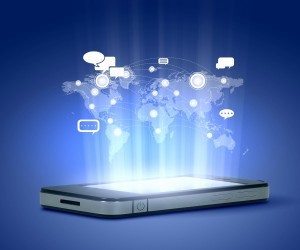 Are you ready to trade in your old iPhone for the latest one, or do you want to give it out to a friend or as a donation? Then you probably know that you'll need to erase all your personal information from your device before someone else can use it.
The process of erasing the iPhone has been more complex with each iteration of Apple's iOS. In this articles, I will walk you through the process of erasing every tiny bit of information from your iPhone.
Backup!
Before you begin the wiping process, make sure you have the most recent copy of your iPhone's backup.
iCloud automatically backs up every night, as long as you're plugged and connected to WiFi, but here is how to perform a manual backup using iTunes.
1. Plug your iPhone into your computer. This can either be a PC or a Mac.
2. Launch the iTunes application.
3. Click on the iPhone icon in the menu bar when it appears. It's at the upper left corner of the application window.
4. Click on Back Up Now. Check the Encrypt Backup box and add a password if you want extra security.
5. Backup your apps if you're asked.
If you prefer use iCloud to perform a manual backup, follow the steps below.
1. Make sure your iOS device is connected to a wireless internet connection and be plugged in if you're low on power as well.
2. Open the settings app from the Home Screen.
3. Tap on iCloud
4. Tap on Backup
5. Tap on Back Up Now.
Erase your Data
After performing your backup, erasing your data is the next and final, most important thing to do. Don't manually delete your contacts, calendars, reminders, documents, photos or any other data while you're signed in to iCloud.
This would just delete your data from iCloud servers and other devices signed into your iCloud. Here's how to erase your data.
1. Unpair your Apple Watch if it's paired with your iPhone.
2. Tap Settings > iCloud then scroll down to the bottom and tap Sign Out. In iOS 7 or earlier versions, tap Delete Account.
3. Tap Sign Out again, then tap Delete from My iPhone and then confirm your password.
4. Go back to the main Settings and navigate to General > Reset > Erase All Content and Settings. You might need to enter your Apple credentials if you turned on Find My iPhone.
5. Enter your device passcode or restrictions passcode if asked and then tap Erase.
This process can also be done remotely in case the device is no longer with you. Follow these simple steps to perform a remote wipe.
1. Sign into icloud.com/find. Select the device you want to wipe and then click Erase. After the device has been erased, click Remove from Account.
2. If you can't follow the step above, change your Apple ID password. This won't wipe any personal information that's stored on your old device, but will sure prevent the new owner from tampering with your information.