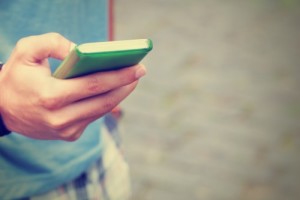 If you have an Android Smartphone or tablet, you will at some point sooner or later have to deal with space shortage. Though some Androids come with an easy fix, way of adding a microSD card, what happens if your phone does not have the slot?
Well, you do not have to start looking for a different smartphone right away. Here are some crucial tips you can use to free up space on your Android.
How to Free Up Space on Your Android – 5 Ways to Do It
1. Examine the phone storage capacity
Before performing any activity to help you free up some space, the first thing should be checking on the memory status. This will demonstrate the apps and files that have taken a lot of space. The examination shows the remaining space to assess what capacity of storage should be freed.
If you want, you can clear blocks of data by tapping on them and selecting delete from the drop down menu. However, you should be very careful with this procedure because you risk clearing useful apps, photos, videos, and other useful files.
2. Select and uninstall apps you no longer need
This is the most recommended method of freeing space on an Android device. Many apps especially games can take a lot of space on your Android smartphone. Apps that you no longer use should be uninstalled completely to free some space. In the apps drawer of your device, tap and hold on an app icon and then drag to the uninstall button. This will clear the app, key folders, and subfolders from your device.
If the above method does not work, consider uninstalling the app from the settings. Visit the Settings page and open Application manager that lists all the apps installed on the device. Then, sort the apps by size to see the ones taking a lot of space or you rarely use. Here, you can disable, uninstall, or stop notifications of every app on your device. Remember also to clear the app cache.
3. Transfer videos and pictures to other locations
After a year or two of capturing and storing videos and photos, the internal memory is bound to get limited in space. Instead of deleting the photos, consider transferring them to another location where you can easily access them when needed.
Consider moving them to your desktop or laptop or utilize cloud services like Flickr or Dropbox. At Flickr, you have a whopping 1 terabyte of storage for photos. If you opt to use Google, they have unlimited storage even though your photos have to be less than 16 megapixels and videos no more than 1080p.
Once the videos and photos are transferred, clear up all the space they had taken on your device.
4. Start streaming music and video as opposed to storing on phone
Notably, media files such as songs and videos take a lot of your Android device space. Think about those MP3s, MP4s, videos, and podcasts that you download and keep on the smartphone or tablet.
Unless you particularly want a specific file, there is no need to store it on the phone. If you love those lovely classic MP3 or MP4 tracks, turn to music streaming instead of playing from the phone. Get top music services such as Shuttle Music Player, Pulsar Music Player, or Google Play Music that will give you access to every hit you love.
If you do not want to pay to access music, why not live stream from your home desktop? Install an appropriate media server app such as Plex and you can get access to all the music and videos stored on the desktop through your Android smartphone. This is amazing because you have access to the entire home computer hard drive so that you can transfer more music stored on the smartphone.
5. Utilize third party tools
Today, the market is full of tools that can assist you to carry any operation on your Android phone or tablet. To clear space more efficiently and faster, you might consider tools such as DU Speed Booster that have gained a lot of reputation. Though these tools follow the same procedures described above, they will help you free space and also optimize other parts.
That was 5 ways on, How to Free Up Space on Your Android, what way will you start with?