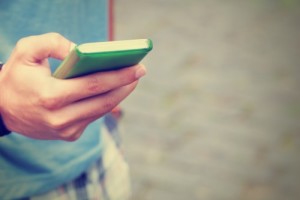 While your Android device will more than likely hold several gigabytes of data at a time, space can become a premium after a while. That doesn't mean you have to worry. There are a few things you can do to free up space on your Android-powered smartphone or tablet.
How To Free Up Space On Your Android Device
Move Media To Another Space
You might have lots of photos, videos and audio files on your Android device. You can always move these files to a cloud-based service. You might have to sign up for a service like Dropbox or Google Plus to get access to a cloud-based account but it should be easy to get these files out there.
Use Streaming Music Services
You might not need to have all those music files on your device. You can always delete your music files and use a music streaming service like Spotify. Such a service could save information on the music files that you want to get quick access to, thus allowing you to reach your favorite songs without having to use more disk space than necessary.
Remove Cache Files
Cache files are temporary files that are saved by apps to make them easier to load up. These files may not always be used when you're trying to get a certain app running. You can go to your device's settings menu and then load up the Apps section. You can then clear out the cached data on all your apps or only on select apps of your choosing. This should clear out the unwanted data that might be clogging up your device.
Consider a Digital Flash Card
A flash card like an SD or microSD card can be used in your Android device. You can get different files and apps moved on to your card through your Settings menu. This should help you clear up space quickly but you should see how big of a card you can have loaded into your device.
Also, when you move apps onto that card, a small part of each app will still be on your main device's hard drive as a means of helping to get it started up. Fortunately, a majority of the files and bits of data used for an app you move will have migrated over to your digital media card.
Check Individual Apps
You might have to remove individual apps on your device to free up space. Fortunately, the Android operating system has a simple setup that you can use for removing those apps. To use this, you will have to go to the Settings menu and then the Storage menu. You can choose the Applications section to take a look at the individual apps that are on your phone or tablet. You should be able to sort through them based on their sizes.
As you do this, you can get an idea of what apps might take up more space than what you can afford. This should help you with figuring out what apps are on your device and if you need to get rid of certain ones to give your device a bit of extra storage space.