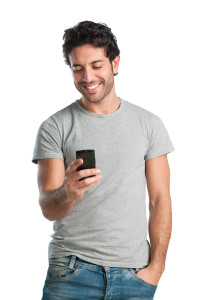 The era of smartphones is here with us until something better is invented. These are devices that you can't help but purchase one. That's because they have everything you want, talk of the internet, storage, applications and communication. The 'so much' offered by smartphones is however an addiction to many. They just want to be around the smartphones anytime anywhere. Worst news are that smartphone abuse is not only affecting a small percentage of people but a very big one. It's not a wonder to see a leader/manager use his phone in the middle of a serious meeting. Statistics estimate that people click on their smartphones every 20 minutes. While that is only a percentage, more people will turn to their phones at a higher frequency than that. Leaving the bad habits is a challenge just like any other type of addiction. But I have some tips that might work for you.
How to Get Rid of Your Bad Smartphone Habits
1. Detach your phone occasionally
The temptation of touching the phone will always be there. But that's only if you have the phone with you. Most of us are used to be in possession of their phones anywhere they go.  It is a fact that smartphones got a lot to offer but at times, you don't need either of what it offers. When it's about serious matters like a meeting, you can just leave your phone at your office. If you want to spend time with your esteemed friends, its better off if you don't have any distractions with you. Learning how to do away with the phone when duty calls is a nice way of eliminating addiction to this tech.
2. Get busy/ be conscious
It's about understanding yourself and what you love most. As a matter of fact, many smartphone users turn to their phones for no good reason. But why do people spend so much time on the smartphones in the first place? The only good explanation is that they are lonely, bored and anxious. If you know that these affect you, look for other ways to soothe yourself to avoid falling on the smartphone trap again. You can exercise, visit friends or take a walk when lonely for example.
3. Resist the temptation
The only way to get rid of smartphone bad habits is to get strong. A vibration or a ring does not necessarily mean that you should be there picking up the phone to answer or text back. As a matter of fact, not all the calls you answer are based on serious situations. Most of the texts can wait.
4. Know when to use the phone
Smartphones are not made for use anywhere. They are best used only when necessary. Don't exceed the use when in a meeting or spending time with family members. That way, you will rediscover the much wanted attention. An important thing to remember is, never text and drive. Getting rid of bad smartphone behaviors starts with you.
How to Get Rid of Your Bad Smartphone Habits, what's your favorite tip?