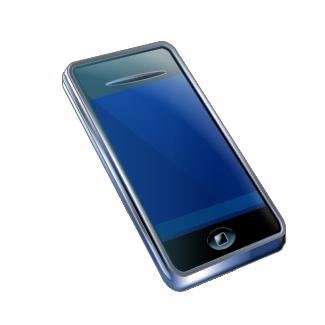 If you have heard the term jailbreak iPhone, you may be wondering just what it means to jailbreak something. You might also wonder how to jailbreak an iPhone?
Jailbreaking simply refers to the process of enabling a device to install apps or perform other functions that are not authorized by the manufacturer, which in this case is Apple.
The jailbreak process is actually quite simple with the use of software programs designed with just this purpose in mind.
How to Jailbreak an iPhone – Steps to Jailbreak
Before beginning this process, it is important to back up the data on the device. This is an important step to take whenever the end goal may alter data stored on an iPhone during the process. It's always better to be safe than sorry where data backups are concerned.
For a backup, all that is necessary is to connect the device to a computer and then open iTunes. From the File menu at the top, scroll down to Devices and then click on the option to Back Up.
The next step is to download a jailbreak program. There are a number of these programs available today, and a simple internet search will reveal the most popular. A few of these programs include evasion, redsnow and greenpoison.
Once the chosen software is downloaded and installed on the personal computer, simply open the program and follow its prompts to jailbreak the phone. This step assumes the iPhone remains connected to the computer after the backup.
Keep in mind, the release of iOS 6 eliminated a number of channels once used to jailbreak a phone. Therefore, these steps are likely to have the most success with earlier devices.
In the case of a phone running iOS 6, a jailbreak may require the device be connected to the computer to run a process to jailbreak it. This is what is known as a "tethered" jailbreak. Unfortunately, a jailbreak performed via this avenue is reset anytime the phone is powered off.
Is it Legal to Jailbreak an iPhone?
Anything synonymous with breaking out of jail naturally leads to the question, is it even legal? You do want to check the law in the country you live in. Apple does not recommend jailbreaking and will most likely deny ongoing support services for a jailbroken device.
Just because the manufacturer opposes this process does not mean it is a bad thing. Apple simply wants to keep control of its copyrights and circumvent piracy. These, of course, are legitimate concerns.
However, there are a number of reasons an individual may choose to jailbreak a device. In addition to installing software not approved by the official Apple store, individuals can also better customize their device more fully once it is jailbroken.  A majority of individuals simply prefer to access the iPhone file system via standard FTP, and installing OpenSSH after a jailbreak allows for this to happen.
It is important to note that though jailbreaking is legal for an iPhone, it is not a legal action for an iPad. Tablets are simply treated differently than smartphones in the eyes of the law. The process to jailbreak iPhone and enjoy the functionality this process provides, however, is certainly within reason.