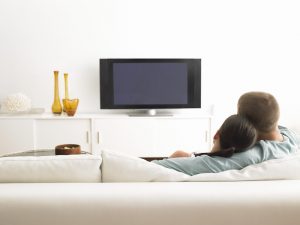 Casting, or mirroring the screen on your Android device has quite a few benefits, a few of which are playing games on a large HD TV screen (especially for those not wanting to pay for a PS4), showing and editing photos, doing presentations, and watching streamed or downloaded videos. With a little bit of effort and a little extra technology in your life, you can easily show on the big screen exactly what you see on the small screen.
Note that only Android devices with version 4.4.2 and above are compatible with this function. For those that qualify, all one needs is either a SmartTV connected to the same WiFi network as your phone, or any Chromecast or Roku mirror device that can be bought separately for around $15 US and up. Following are a few different ways to mirror your device screen to your TV.
How to Mirror an Android Device on Your TV
Using the Google Home app
After downloading the app for free from the Play Store, make sure your device is connected to the same WiFi network as your television. Note that this requires the use of a SmartTV with WiFi access.
Simply slide out the menu within the app, select the option "cast", and then from the list that pops up select a TV to mirror your screen. Most newer phones and tablets with Android 6 will have an option in the quick access menu to "cast", found by simply dragging down on the screen and selecting the option among things such as airplane mode, WiFi, Bluetooth, etc. Once the option to cast our screen is selected, you will see the image from your device appear on your TV.
Using a Chromecast device
Chromecast devices resemble a large USB drive, but rather use an HDMI connection that will plug into the back of your television. Simply connect the device to your television, make sure it is turned on, and after a brief moment you will be able to run through the previously outlined steps, but substituting the "Chromecast" device on the list of TV's to cast to.
This alternative is better suited for those looking to use a TV without Smart tech, such as WiFi access and other things, and can end up saving one a considerable amount of money. Any TV with an HDMI-in port will support a Chromecast device.
In any case, to mirror or cast your device screen to your TV is a fun way to make game time, photo time, or movie time a more shared experience. Why waste all the potential of that powerful little processor inside your phone or tablet on a tiny little screen while it could easily be displayed on your TV. Following the easy steps mentioned above will make sure you enjoy your content more comfortably.
Hope this answered your question – How to Mirror an Android Device on Your TV