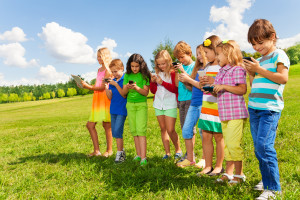 When parents and caregiver are away from their kids, they are always worrying about them. This problem has even gone a notch higher because children are given smartphones at a very early age. Well, though you can always call from work to confirm that the kid is okay, the looming dangers are very many. Being at such a tender age, kids are easy targets of a cyber bully and can fall into bad company.
Monitoring technology has advanced so much and can be used to help understand a child and guide him/her appropriately. While the debate about the extent of children freedom does not appear to have signs of reaching a conclusion, do make sure your kids are safe online.
How to Monitor Text Messages on Your Child's Smartphone
Using text message monitoring to understand the messages
Because a child's analytical capability is still low, he/she might be unable to understand people with bad intentions. Such predators usually present themselves as good friends at first and then start luring your daughter or son to bad activities. Keyword search helps to understand the nature of the conversation that your child is having with friends on the smartphone. Using appropriate software, you can set keywords in various categories and set notifications when a message containing them is sent or received. Such keywords may include pornography, sex, gangs, robberies, and drugs and others.
Exploring nature of past communication through text messages
Monitoring software is designed to help capture and review past communications between a subject and other people. After setting you to account with the right company, every sent message is captured and stored well for review. Therefore, if you notice that the text messages coming from a specific profile have been trying to lure your child into drugs or even pornography, you can dig deeper to know when such communication started. Even if your child deletes the messages, the software will still have access to them.
Blocking risky numbers and profiles from accessing your child's phone
Using a monitoring software gives the parent full control of the phone and all activities. After noting a specific profile or numbers are risky, simply block them remotely. Well, the child will not even know that you have blocked specific individuals from accessing his/her phone. However, this should not end there; the parent should take a lot of interest to know why the child is interested in a bad company. Try talking to the kid, engage him/her constructively, and reward good behavior.
When applied well, a monitoring software has immense potential to assist kids to change their behavior, associate with good friends, and become responsible people.
How to Monitor Text Messages on Your Child's Smartphone? The best way is always to talk to your child, have a conversation with them about the dangers online. Set up rules and if they are not followed have the consequences lined out already. An honest open relationship with your child is always the best way to go.