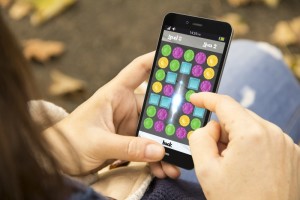 The influence of tech gadgets and the Internet, in general, has been very phenomenal recently. Kids are now exposed to both inappropriate people and content, which calls for strict monitoring and control of kids devices. Monitoring your child's iPhone can be achieved by choosing from a myriad of apps and installing them. Let's take some time to look a few iOS apps and their features to help you monitor your child's iPhone.
How to Monitor Your Child's iPhone
1. FlexiSpy
FlexiSpy is a powerful iOS app with over 150 useful features that allows you to monitor every move your child makes on their iPhone while protecting them. Here are few features that will interest you.
Features
Call Interception: Listen to calls as their in progress and record them, view call logs, and even spy Facetime calls.
Instant Message Monitoring: You can read both SMS and MMS, emails, as well as messages on Facebook, Viber, WhatsApp, Line, Skype, Yahoo Messenger, Snapchat, Hangouts, WeChat and iMessage. You can also send fake SMS and delete SMS containing certain keywords.
Password Cracker: Flexispy allows you to read the passwords and passcodes contained in your child's iPhone so you can access their services directly.
Multimedia Access: FlexiSpy lets you see whatever media content your child is keeping on their phone.
Remote Control: FlexiSpy's remote control feature lets you access the device remotely and perform actions such as taking pictures, rebooting the device and checking the device's status.
FlexiSpy supports iOS 9.0.2 and earlier is available.
mSpy
mSpy provides you a look inside every data sent or received on your child's phone. The information is uploaded to your mSpy account from which you can access every information on the device being monitored – even if the information is deleted on the device.
Features:
Instant Message Monitoring: mSpy protects your kids from online threats such as cyberbullying which are likely to occur on social media. It grants you access to social messaging apps including Skype, WhatsApp, iMessage, Facebook and Viber. mSpy also sends reports and email alerts about your child's online activity.
Read Texts: Texting a very popular way kids use to communicate, especially in the absence of Internet connection. This software allows you to find out sent or received text messages as well us details of whoever they are communicating with.
Internet Filter: mSpy lets you monitor and filter websites which are not safe for your kids. You can set it to automatically block explicit websites and other adult content online.
WebWatcher
With a simple dashboard, WebWatcher makes it easy to manage, protect and monitor your child's iPhone.
Features:
Photo Recording: This feature allows you to keep track that are are saved on the phone being monitored. You can also see if those pictures have been deleted or shared on social media.
Phone Log: WebWatcher lets you monitor incoming, outgoing or missed calls and when they occurred. You also have access to the call duration and details of the person on the other end.
WebWatcher is available for iOS.
So, monitoring your child's iPhone has never been this easy. Whether you want to monitor their instant messages, media, location or set restrictions, there is always an app to suit your needs. You might also want to check out Spyera, MobiStealth, and SpyBubble.