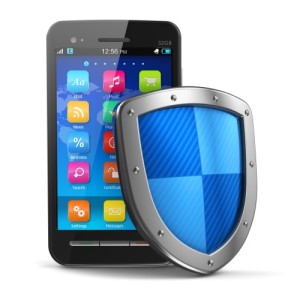 You have to look carefully when you're aiming to get the most out of your Android-powered device. In particular, you need to watch for how malware could get onto your device.
Malware can corrupt your phone or tablet and even steal your data in some cases. Your device can slow down as apps may stop working altogether. The worst part is that malware often hides itself in many innocent forms. It might disguise itself as a seemingly useful file.
Fortunately, there are plenty of things that can be done to avoid having malware on your phone.
How To Prevent Getting Malware On Your Android
Avoid Installing Things You Don't Know About
You should only install apps and other items onto your Android device if you know what it is about. In particular, you should avoid downloading things that were sent to you without your permission. In most cases these are apps that you might not know anything about and could actually be harmful malware programs.
Download a Useful Virus Scanner
You can always add a virus scanner onto your device. There are plenty of legitimate scanners to choose from including Avira, Avast, AVG and Eset among others. These programs can work in the background without obstructing other programs and can identify threats as they come onto your device. These are effective but be advised that the more advanced or premium versions of these programs will cost you something to get every year. Regular fees have to be paid in order to use such apps on your device.
Use Reputable Download Sources
You should only download things off of sources that are legitimate and easy to use. These include places like Google Play. You can always trust in what you find at Google Play as each app is carefully inspected and tested to ensure that it is not going to harm anyone's device as it is installed.
Analyze Permissions
When you are about to get a new app on your phone, you will notice a series of permissions that it might request. Some apps will request your location data, information on what you have stored on your phone and so forth. Some apps might even call certain phone numbers or ask for your financial information if you have a card saved on your device.
The permissions on an app might be rather intrusive and detailed. Check with whatever permissions are included on your app before installing anything. This is to see that you don't install anything that might take in more information than what you are comfortable with giving. Many malware programs will take information from you in many ways that are different from what a traditional safe app might do.
Always Verify Apps
Check the Device Administration section of your tablet or phone and click on the option that allows the phone to verify apps. This means that any apps that might be at risk of harming your device will be blocked before they can be installed. You will typically be warned about this as well, thus ensuring that you have full control over what is getting onto your phone.
Be safe when you're using your tablet or smartphone. Be sure to use these tips when keeping malware from being a threat to your Android device.