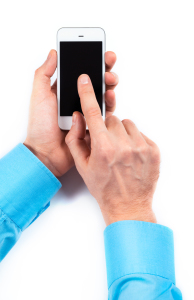 In this day and age, it's normal to protect what you hold dear such as: your family, your friends, and…your iPhone. That's right, your iPhone needs protection too especially if it's brand new. Luckily, you're in the right place because we're going to be giving you some basic tips on how to protect your iPhone from potential threats, both inside and out.
How to Protect Your iPhone
Update, update, and update
To keep your iPhone safe from hackers and bugs alike, your best ally is Apple itself. That's why you need to be on the lookout for the latest iOS updates because this is how Apple addresses security exploits and/or concerns. To check if you have the latest iOS software, go to Settings à Software Update.
The Basics
Let's get the basics down first. One of the most simple and effective security measures of the iPhone is the Passcode required to unlock it. Previous iOS versions only allowed you to use 4 characters for your Passcode but in the latest iOS 10, you can now have up to 8 characters. Not only that but you can also make your Passcode consist of text instead of numbers for more protection from unwanted outsiders. To access this security feature, go into Settings àTouch ID & Passcode and then input the code you want. Now, you have a Passcode! But why stop there? Let's explore using the Touch ID section to make your iPhone even more secure.
The Touch ID is one of the latest technologies of Apple and it brings your iPhone's security up a notch. As the name suggests, it gets your thumbprint/s and uses it as a security measure to unlock your iPhone. Just go to Touch ID & Passcode and follow the instructions to activate it!
Notifications
If you don't want anyone peeking into your private messages or e-mails then this next step will be perfect for you. Turning off your lock screen notifications will turn your notifications private, making it impossible for any outsider to read your messages/e-mails when they pop up.
Find My iPhone
Activating this feature in your iPhone is something of a safety net. In the unfortunate case that you lose your iPhone or someone steals it (knock on wood), you can locate it using another iOS device and/or if you think it's necessary; delete everything and make the device unusable.
Turn Off WiFi and Bluetooth in Public
Hackers and the like can access your iPhone when you're out in public by connecting through your WiFi or Bluetooth signal. To avoid this, just simply turn off your WiFi and Bluetooth in public places when you're not using them. You can never be too safe!
Be Careful!
If you receive any notification or message on your iPhone that looks unfamiliar, delete it. Any suspicious looking links may lead to an attack on your iPhone. That's why you should be familiar with the links you use and be aware enough to spot one that may potentially harm your iPhone.
And that's it, folks! These are just some of the ways you can protect your iPhone and we hope you put this knowledge to good use. Do you have any other tips on how to protect your iPhone? Give us a message and let us know!