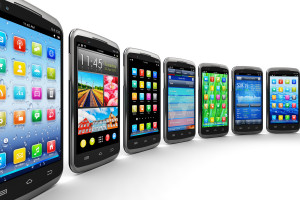 If you have ever lost data on your computer, phone or tablet, then you know all too well the sense of regret that comes along with it. Text messages often are sent in lure of financial transactions, making the loss of these messages on par with losing the receipt for an item you purchased.
At times conversations contain information that you wish to make reference to in order to prove a point, state a fact or recall a point of interest. Losing your Android text messages can be disastrous but you had need not be too distressed as there is a solution.
There are many apps that facilitate the recovery of Android text messages but one app stands tall as the best data recovery solution available for Android. Dr. Fone for Android is a data recovery app that can recover deleted text messages and all other data as well!
Dr. Fone Recovers Text Messages and More!
Dr. Fone for Android, also available for iOS, can recover almost anything that you have lost in any way. To begin recovery with Dr. Fone all you need to do is install and register the desktop client on your PC or Mac.
You then connect your phone via USB, and I might note that you can connect a phone in any condition, functional or non-functional. The on-screen wizard will guide you through recovering your data in three steps. You firstly scan your device, then preview and select the data that you wish to recover.
You don't have to select anything that you don't wish to restore, the visual preview makes selecting only what you want dead-simple. The final step is the recovery of your selected data, a process which takes under ten minutes no matter how large the amount of data that you wish to restore.
More than Just Data Recovery
Text messages, multi-media messages, call logs, photos, videos, call history, contacts, Whatsapp, WeChat and other instant messenger logs and data can all be recovered using Dr. Fone. This intuitively designed app offers fantastic compatibility across a range of devices.
Dr. Fone for Android has almost every Android device covered, and the same goes for Dr. Fone for iOS. Alongside the data recovery functionality, Dr. Fone also gives you a great way to repair damaged devices. Dr. Fone's operating system repair tool can restore your Android device from almost any state of dysfunction, bringing it back to life from ROM failures, operating system corruption, screen freezes and more.
The operating system repair tool is a great utility that handles a wide range of failures with ease, requiring absolutely no technical know-how to use.
Supports All Devices
Never lose a text message again, or anything else for that matter, by using Dr. Fone for Android. This app does require your device to be rooted, but once rooted it will work on most phones and tablets.
Samsung, HTC, LG, Sony, Motorola, ZET and Huawei are all compatible, as is almost all versions of the Android operating system. Even if you are more of a technical user and have installed a custom ROM onto your Android device, Dr. Fone can perform data recovery from it.
A more comprehensive data recovery package is impossible to find, with Dr. Fone performing many services that are usually billed at premium rates from service professionals. If you own one or more smartphone and would prefer the peace of mind that comes with knowing that your data is safe, no matter what, then Dr. Fone is a worthy investment of your time and money.