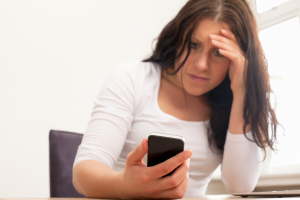 Losing a contact that you deleted by accident, or losing all of your contacts as a result of data corruption, can be one of the most agonizing incidents around. The vast majority of people have long since done away with pen-and-paper lists, notecards, telephone indexes or any other non-digital means of storing contact details.
Fortunately if you have lost a telephone number or two, or even your entire contact list, you had need not worry as there are numerous apps available for your Android that make recovery quick and easy. Here we take a look at some of the best apps to recover a deleted number on Android.
#1 – Wondershare Dr. Fone for Android
Dr. Fone is a data recovery solution that leaves nothing lacking. Over 440 different file types are supported, giving you easy-to-use functionality that allows you to restore almost anything that you have lost on an Android device.
Dr. Fone extends this functionality to Apple users, if you own an iOS device and have lost contacts or data then check out Dr. Fone for iOS. This fantastic app allows you to recover lost numbers, call records, message logs, app data and all lost multimedia.
It gives you a detailed data preview and within three easy steps you will have all your data back. Also included is an operating system repair tool that can restore your device to a fully operational state from a range of common system failures.
Cross device computability is fantastic, with Dr. Fone working on almost all devices. Dr. Fone is hands down the best data recovery software available for mobile devices, there is little to no data that cannot be restored easily and quickly.
#2 – EaseUS MobiSaver
MobiSaver is a great free tool that will allow you to recover your lost contacts, messages, photos, videos, music, documents and more from both Android on-board storage and external SD cards. Lost contacts can be recovered with a choice to export them to CSV, HTML and VCF formats.
Messages can be exported in HTML, whilst multiple media-related file types are supported. Device compatibility is outstanding and the user interface is easy to understand and navigate. A detailed preview of data is supplied prior to recovery, similar to the functionality provided by Dr. Fone. Mobisaver allows you to recover data lost by deletion, software upgrade, "jail breaking" and accidental formatting. It is a great free app and a worthy runner up to Wondershare's winner, Dr. Fone.
Myjad Android Contact Recovery
Myjad Android Contact Recovery is a 2.7MB desktop based tool for Microsoft Windows that does not cost a cent. The data recovery functionality is limited in comparison to powerful paid tools, however it does recover lost contacts rather well and device compatibility is good.
Myjad only recovers lost contacts from both on-board and external storage, it cannot restore any other data. Once recovered your contacts can be exported as HTML, vCard or CSV. If you have lost contacts due to formatting, accidental deletion or any other reason for that matter, and it is only contacts that you need to recover, then give Myjad Android Contact Recovery a try, you will not be disappointed.