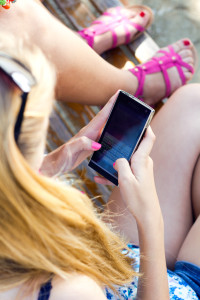 Are you planning on getting latest Samsung Galaxy S6 Edge or HTC One or any other Android flagship? In this case, you may want to get rid of your old device to make way for the new one.
The best way to make some cash is to sell off your old device using a trade-in service. There are many trade-in services and this guide should help you figure out which one will get you the most money from your used Android device.
There are online services such as Gazelle, NextWorth and Craigslist which offer to purchase your device and provide incentives for selling your used Android device to them.
Each offer is different, however, based on the number of devices, their condition, accessories, model, and so forth. You may have to compare the various services and go with the best offer.
How To Recycle Your Old Android For Cash
Wipe And Reset Your Android Device
Your phone contains very personal and sensitive information, and the last thing you want is letting someone else have access to all your information. You don't want to hand out your contacts, credentials, emails or web history to a stranger. This means you need to perform a factory reset on the Android device you're about to sell.
Though it's an easy process it varies by device. Here's how you can reset your Android
Open the Settings app
Look for a Backup & Reset option on the list. If there's none, look under Security or Storage subsections
Select Factory Reset, Wipe or Erase or any related options and follow the prompts to reset your device.
Also, remember to remove or erase your SD card, since it also keeps much of your precious data. Make sure you take a backup of your contacts and other relevant information before you perform a reset.
If you don't feel safe by doing just the factory reset, encrypting your Android device makes it tougher. Go to Settings > Security > Encrypt and follow the prompts to get your phone encrypted.
Selling Your Android
The easiest way to recycle your Android phone for cash is to use an online service like Gazelle. For a good Galaxy S6 on AT&T, Gazelle offers $270 and $260 for a good HTC One M8.
On visiting their website, simply look up your phone by model and carrier (under the "cell phones" tab), and you will be given an offer for the device based on the condition it's in. If you accept, Gazelle will mail you a shipping container and a label. Upon receipt, they will inspect the device, determine the value and send you mail you a cheque if it's in a good condition.
The company provides free shipping with packaging and wipes all devices. Turnaround with Gazelle takes about a week after they receive your device.
What`s your trick to selling your old Android, share with us below.
Amazon offers its own trade-in service for Android phones too. Amazon will pay for shipping but instead of cash, you will get paid with an Amazon gift card. Amazon offers up to $360 for a Samsung Galaxy S6 on AT&T and $301 for an HTC One M9 on the same carrier.
If you're going to be with the same carrier for a long time, this could be a viable choice.
If you'd prefer something local, you can use a service like EcoATM that will pay you cash instantly for your device. You can also recycle your old Android for cash on eBay or Craigslist which offer more money but also potential for fraud. It's worth weighing your options – whether to patronize buyback services in exchange for a slightly lower payment or alternate (risky) services at a considerably higher price.