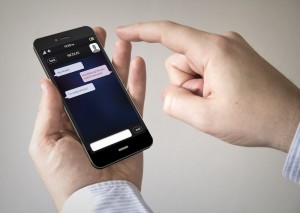 We have become so dependent on our iPhones in our everyday lives that we do not think about its health. Yes, it is a gadget. But to ensure that we benefit from its real worth, we need to carry out certain maintenance tasks. If we fail, then we will very soon reach a point where it would be dead. And one such reason is its dead battery. And if you are a heavy user, it is expected that you would reach this juncture within one and a half years.
Like every other issue in life in general, you have 2 options—you may execute this task out yourself or utilize professional services.
How to Replace iPhone Battery – Your iPhone's Change of Heart
Get guarantee on the warranty
Before deciding on either route, ensure you verify the warranty on your device. This can further help you to choose the option more apt for you. By default Apple offers initial warranty on the device for a year. You may have purchased an AppleCare protection plan for consecutive years after that. Confirm the validity of that as Apple will replace the battery for you free of charge.
Good Ol' Apple
If you do not have a warranty covering your iPhone and still choose to place a request with Apple itself, on average this battery replacement process would cost about $80. This process would take about 3 to 5 days to complete as it would be shipped to a manufacturing facility.
Apple Authorized Service Providers
You may also opt for third- party vendors who specialize in repairing iPhones. "Apple Authorized Service Provider" are certified by Apple to provide you service. The expected timeline for completing the service is about 5 days. They may marginally charge you lesser, between 50 and 80 dollars. Since these vendors are qualified by Apple, you should not have issues with your warranty after that.
And all other vendors
If you choose to go with some other vendor without the certification for a lower fee or faster turnaround, there are some choices for that as well. You can easily search for these vendors online by googling "iPhone battery replacement service". Prices can vary but be as low as $40 USD. Some of them guarantee replacement within the same day or sometimes even within an hour, without any appointments.
Bear in mind that at this point regardless of who fiddles with your iPhone, Apple may or may not take any responsibility for any future malfunctions on the device after that, though this professional repair shop might provide warranty on their repairing services.
Specific mention of iCracked in this section which lets a professional come to your venue to replace your battery. This may be anywhere in the specified city that they have established their centre in. Service is guaranteed to be completed within an hour. The best part is that your dear iPhone does not have to leave your sight.
Skip it all and DIY!
This DIY option is also considered out of Apple's warranty. But if you invest in DIY kits recommended for battery replacement, it should be a breeze. You also have many videos online to guide you through the process, if in doubt.
Amazon, eBay, iCracked and sites such as PhoneDoctors have economical options. These guarantee 20 minutes of work on average. The price is between 10 dollars and 40 dollars. These kits generally contain a new battery, detailed instruction manual, tweezers, specific Philips screwdriver, opening tool for plastics, adhesive, spudger, suction cup and a pentalobe screwdriver. And depending on the vendor, they may or may not carry a year warranty.
In the end, the choice is yours! (And I sincerely hope buying a new iPhone is not one of them!)
How to Replace iPhone Battery – Your iPhone's Change of Heart, was it helpful?