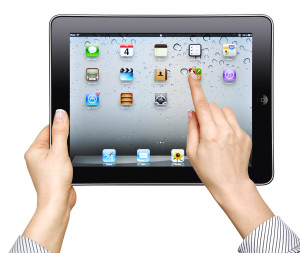 You don't always have to use a smartphone when it comes to handling text messages. The process for how to send and receive text messages on a tablet is very easy to follow.
This process works on most devices. Best of all, it gives you a larger screen and keyboard for texting, thus making it easier for you to write and send these messages.
Download a Proper App
You will have to get an appropriate app for your texting needs. You can always go online to find different apps that can help you with getting this process to work right. The Mightytext app is one particularly popular example to look at although Airdroid may be used if you have an Android device to work with.
If you use an Apple device, the text message app should already be installed on your iPad.
Each app works with its own instructions in terms of how to make it all work well. You should check carefully to see what each option will do for you when finding a solution that fits in well with the needs you hold.
Choose an Account Synced To a Phone
After you download a texting app, you will have to enter in the particular phone number that is linked to your smartphone. This works best if the phone is on a device with an operating system identical to what you have on your tablet.
This will allow you to sync the smartphone's information with whatever is used on your tablet. It forwards information from that phone onto your tablet with ease.
The process of adding your phone account to an app will vary by each option. Sometimes you might have to confirm your identity through a text message to the phone you are linking up to or an email. This is to ensure that you are getting access only to a phone number that you know is yours.
Load Up the Message Book
You should get access to your message book that is linked to the phone number you are accessing. This will allow you to contact people of all sorts but you can always add new numbers to that message book if desired.
You should now be able to send and receive messages on your tablet. You can use the app you have chosen to enter in new messages get them all sent out quickly.
Keep On a Network
You will have to watch for how your tablet works on a consistent network. You will not have all the access to a network on a tablet that you would get on a smartphone in most cases. You can always get the hotspot feature on a phone active and ready for use by your tablet in the event that your device can't get access to online signals at a given time.
This process for how to send and receive text messages on a tablet will work for many applications. Feel free to look around to see how different apps work and to get an idea of which option might be right for the requirements you hold. This can work well if you choose the right app that fits in with your needs.