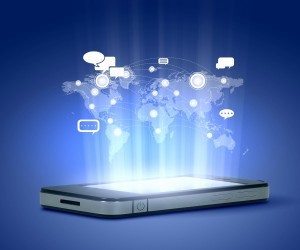 If you're an iPhone user, you've surely sent an SMS or in simple words –a text. How about an MMS? You've probably seen or heard about what MMS is but have never really gotten into it since there's not much use for it. You'd be surprised however at how convenient MMS is.
For those of you that aren't familiar with what MMS is, it's short for Multimedia Messaging Service. In simple terms, it lets you send multimedia files. You're wondering, "why not send it over e-mail instead?" or "there are apps that can send files for me so why use MMS?" It's simple, really. There may be a time where you don't have
There may be a time where you don't have a connection to the internet (which is a necessity for e-mail and messaging apps) and you need to send a photo to a coworker, family, or friend. Think of it as a backup plan just in case something goes wrong. Important note: In order to send an MMS, your phone needs to be compatible and an MMS plan must be included in your mobile plan.
How to Send MMS on iPhone
Enabling MMS
So now you want to learn how to send an MMS. Don't worry, it's very easy to start sending but you need to take note of a few things first. To send an MMS, you need to make sure your iPhone has the feature enabled. Enabling it requires a few simple steps that include going to Settings à Messages, then make sure Send as SMS is enabled. In the same menu, scroll down and enable MMS Messaging. Now, you have your MMS enabled!
Test Run
Now that you have MMS activated, it's time to make sure it works. Turn off your iMessage (this may cause complications because it might send your MMS as an iMessage instead) and try sending an MMS to someone. You can also ask them to send you one to make sure it works.
If you can't send or receive an MMS, try resetting your network settings because this will restore the data from your phone's cellular settings which may be the cause of the problem.
Still not working? Reset your iPhone's settings and set it up as a new phone. Obviously, you'll need to backup your data because who likes losing all their stuff? This method may not be for the faint of heart since it may be a tedious process to some but it's quite effective.
Still not working? Then it's time to call your carrier and ask for assistance. They know the nitty gritty details of your mobile plan and that means they'll know how to fix it especially if it's MMS. They can restore the MMS Service specifically for your plan which will hopefully fix the service.
Start Sending
MMS may not be the top of mind choice when you want to send multimedia files but it's a great option to have. You never know what'll happen and it's best to be prepared! You know what they say –better safe than sorry. We hope you enjoyed this article and if you think a friend or relative may find this important or relevant then share it with them!
How to Send MMS on iPhone, hope this article helped.