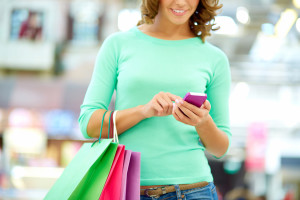 Are you a parent who has a need to spy on Viber? Teenagers love to use Viber to send messages and place calls because it allows them to do so for free once they download the app. On the other hand, parents who are concerned with their child's behavior and whereabouts are less than thrilled about this functionality. Why is this so?
At first glance, the opportunity to save on text messaging fees may seem like a great benefit. Kids seem to send hundreds of text messages a day, and data overages and associated charges are quick to rack up. While the estimate of hundreds is probably an overstatement, the cost savings seem like a deal.
The catch is this: because these communications are sent through Viber itself, they are very difficult to see and monitor. How are parents who used to be able to check in on this information simply by glancing at a phone bill supposed to keep up with their teens' activities? The rest of this article goes about answering just that question.
About Viber
First, let us provide a brief rundown about this new technology. Viber is an app that allows users to send messages and make calls to any other Viber free of charge. Although functions like iMessage and Blackberry  Messenger allow free messaging between like devices, Viber lets friends who use different smart phones to take advantage of this service.
Photo and video messages are included in addition to text messages. Users can even share their exact location with other people on Viber. It does all of this by utilizing wireless internet connections to send this data instead of draining a mobile service plan.
Viber is available for use on iPhone, Android, Windows/Nokia and Blackberry devices. As such, it is important to make sure the spyware you choose is also compatible with those popular mobile devices. It also is available for use on tablets and personal computers.
Spyware for Viber
The relative newness and recent popularity of Viber has meant spy apps have had some difficultly catching up. Spyware is a great way to monitor text messages, calls, and other data sent to and from a mobile device. However, it could not previously monitor the activity within an app.
mSpy Spyera and Flexispy are three reputable spyware programs that allow users to review data sent and received via Viber. In addition to messages and calls, users who install one of these programs on a target device can review the numbers associated with those communications. Time and date stamps as well as call duration are also visible.
Despite their being a limited number of products that offer the ability to look inside Viber, the good news two of the best offer this functionality. Those two are mSpy and StealthGenie – not available. Viber aside, each of these products provides a range of service that sets them apart from a number of similarly priced spyware programs. If you want to spy on Viber, one of those two programs will deliver the best results.