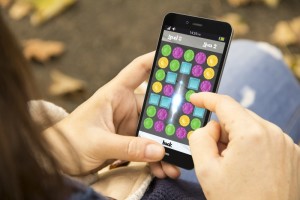 Is there something great on your iPhone or Android device that you want to shoot and send off to other people? You can always take a screenshot of whatever you have on your device. The good news is that the process for doing so is just about identical for both operating systems. It only takes a few moments for you to get a shot taken too. It is very easy to access your shots after you are done taking them as well.
How To Take a Screenshot of Your iPhone or Android
Hold the Right Buttons
To start, you must hold onto the right buttons. You should do this after you find the ideal spot for you to take a photo with.
First, press and hold onto the sleep/wake button on your phone. This should be on the right side of the screen when in a portrait arrangement.
After this, you must immediately press and then release the home button. This should be right on the bottom part of your phone.
This process does well with most devices. It only takes a few moments for the phone to take in a screenshot.
Added Consideration
The process should be easy to handle although it might vary for Android devices. For instance, a Samsung Galaxy phone requires you to hold the power and home buttons together until the screen flashes. The basic idea of what buttons you will have to push should be consistent among all models but the timing and process for getting a taken will vary.
On some Android devices, you will have to hold both the sleep/wake button and the volume down button at the same time. You can get this done with the same hand if you are careful enough.
After you take a screenshot, regardless of whether it happens immediately or if you wait a few seconds, you should notice a flashing look on your screen. This message is there to say that you took a screenshot and that it is ready for you to look up on your phone's photo gallery, which leads to the next point.
Go To the Proper App
You can always get to the appropriate app on your operating system to see the screenshots you have taken. For the Android, you should use the Gallery app and then go to your Screenshot album. You can then look at the shots you have taken, organize them, rename them and even delete what you don't want. You can also share your screenshots with others by email or text among other methods.
For the iPhone, you will need to go to the Photos app. Get to the Albums section and then the Camera Roll tab. This will show all your screenshots. It also lets you organize, delete and send these shots to anyone. This should work with any other user as the photos should be converted into a format that can be shared on other iPhones and Android devices alike.
This process for taking screenshots with your iPhone or Android device should not take much time to handle. Give it a try on your device and see how it works for you.