How To Take A Screenshot With Your iPhone – How to iPhone Screenshot
Quick Fix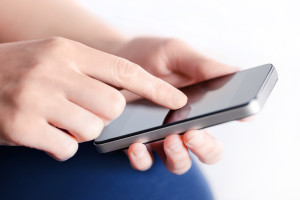 Looking for a quick solution on how to take a screenshot with your iPhone? It's simple; just press the lock and home button at the same time! To learn more about this feature, continue reading.
The screenshot is one of the most basic and handy features of any smartphone (any decent one at least). Whether you're new to the iOS scene or you never really bothered to see how the software works, taking a screenshot is something every iPhone user should know. As stated above, all you need to do is press the lock and home button at the same time to take a screenshot. If you hear a camera click and see a white flash on your screen, you did it right! Now, you're probably asking, "What if my lock/home button is broken?" and that's honestly a good point. Luckily for you, we have an answer and that answer is:
Assistive Touch
The best way we can describe the Assistive Touch feature is that it's a multi-functional on-screen home button. Once activated, a moveable icon similar to the home button appears on your screen and different options pop up when you tap it. There's a lot you can do with it and to explain all its features would require another article. For now, we'll just be focusing on one feature and that's taking a screenshot.
First thing you need to do is to activate Assistive Touch. To activate Assistive Touch on your iPhone, simply go to your Settings app, enter the General tab then look for Accessibility. You'll find Assistive Touch there with the option to turn it on/off. Switch it on and then POOF! The Assistive Touch icon has now appeared on your screen.
When you tap the Assistive Touch icon on your screen, a menu opens up with different options to choose from: Notification Center, Device, Custom, Voice Control, Home, and Control Center. Select the Device option, then tap More, and there you'll see the option to take a screenshot. It's a few more steps than the simpler method of just pressing the home and lock buttons but it's an effective alternative.
Share, share, share
The best screenshots are best shared with friends! If you're having trouble looking for your screenshots you'll find them in your Camera Roll album of your Photos app. You'll be happy to know that sharing them with friends and family is as easy as it gets. Just select the screenshot once you find it and access the options by pressing the icon on the lower left corner of your screen. A bunch of sharing options will show up such as Airdrop, Facebook, Mail, etc. Just pick the one that's most convenient for you and send it! Just like that, you've sent a screenshot. Trust us when we say that it'll be a breeze once you get the hang of it. So what're you waiting for? Go ahead and start taking those screenshots!