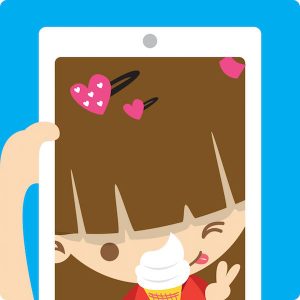 Looking to pursue your passion of photography? That's awesome! Before you start though you may be asking yourself a few questions such as "What kind of camera should I buy?" or "Will it be worth it to buy a brand new camera?" and even "What if this isn't for me?".
These are all valid questions and we don't blame you asking them but what if we told you there's a way you can put these doubts to rest? What if we told you that you don't need a brand new camera to take great, professional looking photos? We're here to tell you that you can take great, professional looking photos with just your iPhone!
The iPhone is a great device and boasts one of the best cameras on mobile today (especially in the newer models). Of course it will have limited functions compared to a professional camera but this is meant for those who want to test the waters of photography and see whether this is the field for them. So let's begin!
How to Take Better Photos with Your iPhone Use it Like a Pro
Camera Apps
When you begin your venture into photography with your iPhone, it's a great idea to take a trip to the App Store first. There you can explore the different kind of apps that add a bunch of new camera features. A great example of this would be Camera+ which provides a wide range of exposure controls and tools such as continuous flash, frontal flash, touch-focus adjustment, a timer, and even some preset filters. Another good camera app would be ProCamera and has a clean interface and some intricate camera features such as setting exposure time, tint, and ISO sensitivity.
Determine your Shooting Mode
Before you start snapping photos, you should have an idea of what kind of photos you want to produce. That way you can determine your shooting mode and decide whether a square or panoramic photo is the best decision. This is important because your shooting mode affects the overall look of your photo and the difference is striking.
The Rule of Thirds
Any photographer will tell you that the rule of thirds is paramount! This doesn't change when you use your iPhone to take photos and it's a great opportunity to put it to use. It's especially helpful that the iPhone camera app has a built-in grid which you can turn on and off to guide you follow this rule.
HDR
For those of you who are new to the iPhone's camera, there's this neat software feature called High Dynamic Range or HDR for short. So what exactly is HDR? It means that your camera will process photos in different variations to capture greater detail from bright and dark areas in your photos. With HDR, you can take better outdoor photographs but there are also some instances where it's ideal to not have it turned on. Such instances are when you want to create a specific photo such as silhouettes.
Explore!
Well, there you have it! These are just some of the tips we can give you to create better photographs with just your iPhone but what's important with every passion is that you explore different ways to get better! So these may get you started but don't be afraid to try out different tricks! Most of all don't forget to enjoy.