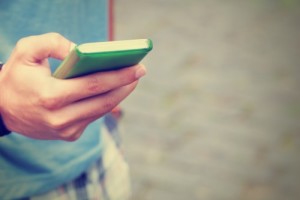 "How to text message" is something that most of us have never even thought of. Texting is second nature, not something that you have to think about… right?
We have all become to accustomed to texting that most of us have not once taken the time to consider how we send our messages, and what gets perceived by the recipient. Whilst there is no one single way to do anything "correctly" there are certain factors that one should keep in mind, while typing our your text message.
Here are five essential habits to begin getting used to, in order to ensure that every text message sent is received and read how it was intended.
Proofread!
Regardless of what you are writing, typing or texting, give it a once-over before hitting send! One can safe oneself a great deal of embarrassment and unnecessary additional text messages, by simply checking ones message for errors before sending.
Whilst lost in thought many details can be overlooked without once realizing that something has been stated wrong. Things in your head do not always sound right on paper, check your texts!
Reply to Your Texts!
Text messages are so cheap that network providers give them away en-masse as part of various contracts, bundles and other promotions. The couple of cents that it will cost you to reply to a message is far better than the unknowing tension that not replying causes.
Most often the person that is sending you the text is aware that you are busy, simply hoping for a quick answer with minimal interruption, which is the whole reason that they are not phoning! It is a measure of good practice to reply to your texts, they are dirt cheap and nobody likes to be left hanging.
Don't Abbreviate Unnecessarily
It is unnecessary to overcomplicate the translation of your message by including abbreviations of things that are most often already abbreviated. There is a world's worth of jargon, colloquialisms and abbreviations to take advantage of, all of which are plainly understood by anyone receiving them as part of any message.
When we begin to create our own abbreviations, combinations and sayings without the recipient having a clue as to what we are referring, then we have miscommunication and frustration.
Make Your Text as Long or as Short as Necessary
If all that your message needs is the world "Yes" then "Yes" is all you need to send! There is no need to fill a message page with text that does nothing but take up your time, and that of your recipient.
Similarly don't squash a long message into an abbreviated mess, if all you need is another page, or even two of text message to clearly express your intent. Text messages are cost effective, and the longest of messages takes but a minute or so to type. Regardless of how, make sure that your text conveys your message clearly.
When Texting, Text!
If you are in a social environment and trying to get a text message out, rather take the time and calmly devise your text rather than spending four times the amount of time trying to get it done whilst splitting your focus. Split focus is an annoyance for both you and those around you.
It is far better to quickly and without distraction attend to a text, rather than being half present for three to four times the duration!