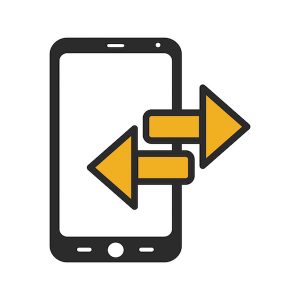 Perhaps you've been using the "Chuck Norris" Nokia stick-style phone for years and you've just changed to an iOS device. Or maybe it was a switch from Windows Phone to iPhone. In any case, you're probably wondering how to transfer your contacts from one device to the other. Admittedly, it's a little bit of a process. But, with a few recommendations and easy steps, you can get your contacts from one platform to another.
A couple different programs are needed in order to do this. For Nokia phones that run the old Symbian OS, you will have to download the Nokia PC Suite (LINK). For newer Lumia devices running Windows OS, the process can be done using your Windows Live account and Hotmail. For the iPhone, it may be necessary to download a third-party app to your PC like CopyTrans Contacts.
How to Transfer Contacts from Nokia to iPhone
Older Nokia phones with Symbian OS
This is the more tricky of the two possibilities. First, you will need to download Nokia PC Suite as we mentioned before. Once in the app, connect your Nokia phone to your PC using the USB cable that may or may not have come with it, depending on the model. Thankfully, USB cables are much more readily available now for even the older models of phone.
Within the app, click on the address book icon that will take you to contacts. In the new window that opens called Nokia Communication Center, you will see the contacts that can be found in your Nokia device. The simple option is to click one contact, then ctrl+A to select all. Your contacts can then be dragged and dropped outside of Nokia PC Suite into an external folder or USB drive. This will save all your contacts as vCard files, or business card files, to be later imported to your iPhone.
Next, open iTunes on your PC with your iPhone connected via USB, and select the "sync contacts" option. This will give you the option to import .vcf files that were taken off your Nokia device into your iPhone. You'll simply have to select the folder that contains the files you dragged and dropped previously. Open up your contact list on your iPhone to make sure, but they should already be ordered and ready to use.
Newer Nokia Lumia devices with Windows OS
This is fortunately the easier of the two scenarios. You will have to make sure your device is set up to automatically sync to your Windows Live account. If not, go to settings ? accounts ? Windows Live and make sure the "auto sync" option is enabled.
From there, simply open iTunes on your PC with your iPhone connected via USB, and follow the prompts to sync your contacts using your Hotmail (Windows Live) account. This will simply place your contacts onto your iPhone with no need to drag and drop contact files.
Of all the different platforms to cross when changing devices, going from Nokia to iPhone might be the most labor intensive. But, it's far from complicated when you use this guide showing how to transfer contacts from your Nokia to your iPhone. Within a maximum of 10 minutes, your entire contact list should be ready to use on your new iPhone.
How to Transfer Contacts from Nokia to iPhone, hope this helped!