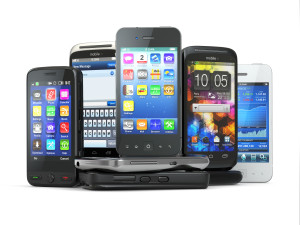 One often delays the purchase of a new iPhone due to wanting to avoid the hassle of backing up all your files and settings, and then transferring them to a new device. You most likely have numerous apps that each hold data that you simply cannot, or will not care to lose.
Even when employing the services of a professional, many overlook photographs, messages, videos and other sensitive information when backing up and making the transfer. After all most people don't seem to put much thought and care into their work, often just wanting to get the job done and dusted as quickly as possible.
This attitude, and similar impatience on your part, can lead to a loss of memories, contacts and other information that causes complications in everyday life.
MobileTrans Makes Data Transfer Easy
The process of transferring data from an Android to an iPhone is a pain-staking process that would involve you sifting through each and every single folder, in order to locate the files that you wish to backup. In addition to this you would have to manually export the data saved within your apps.
There are individual apps that can assist you in transferring your contact list, messages and more, but for each task you would need an individual application. Fortunately Wondershare comes to the rescue, bringing us MobileTrans. MobileTrans is a transfer solution that allows for the exporting of all of your Android's data by means of a one-click operation.
Data transfer is effortless and easy to use, with MobileTrans functioning on all mobile platforms for direct phone-to-phone transfer as well as having a desktop assisted recovery solution.
Support for All Popular Phones
Wondershare's MobileTrans allows you to transport your data between iOS, Android, WinPhone and Nokia Symbian. MobileTrans is an application that you install on your desktop computer (Windows or Mac), you then connect your phone or tablet to your PC and the software allows you to back-up the entire device.
Once everything has been backed up all you need to do is connect the new device and MobileTrans allows you to transfer everything across using a simple one-click wizard.
Not only can you backup and restore directly from and to devices, but you can also retrieve from backups that have been created by iCloud, iTunes, Samsung Kies and BlackBerry Desktop Suite. If you prefer a transfer solution without the intervention of a desktop computer then all you had need do is install the MobileTrans app on each device and then follow the prompts to perform a direct phone-to-phone transfer.
Free Trial Available
Once you are done transferring files and settings, you hold the option of safely wiping all data from your phone or tablet. This is an extremely handy feature that grants you complete peace of mind when selling, exchanging or gifting away your device.
Over 3000 different phones are fully compatible with Wondershare's MobileTrans. There is a free trial version available if you wish to test the compatibility and capabilities of MobileTrans, but please note that you can only transfer five contacts in trial mode and you cannot permanently erase all data on the device. A five device limit is supplied with the personal license which should be more than enough for most smartphone owners.
Wondershare MobileTrans is the easiest way to transfer all photos, messages, videos and apps from one device to another. No matter whether you are going from Android to iOS, or from iOS to BlackBerry, MobileTrans has you covered.