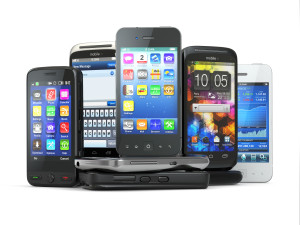 A lot of users suffer the loss of data when buying a new phone, or running into unexpected difficulties. Just as many users are keen to switch from iPhone to Android, or vice versa, but delay the move due to the cumbersome process which is usually preceding, the backup and transfer of your data from one device to another.
Fortunately Wondershare's MobileTrans has arrived, giving us a method of backing up and transferring any and all data from iPhone to Android, or the other way around. It is a great app that also makes the regular backup of your phone or tablet an exercise that could not be easier to accomplish. Never lose anything ever again when you have MobileTrans at your disposal.
Wondershare's MobileTrans
MobileTrans gives you one-click transfer functionality, to export all of your data for later importing on any platform of your choosing. Your contacts, call logs, text messages, photos, videos, music and apps will all be carried from one device to the next in a matter of minutes.
You can either migrate data directly between two phones or tablets, or you can backup to a desktop based storage device (PC or Mac) and then export the data across to your new device at a later stage. In this way you can also make regular backups, including a complete mirror of everything on your device.
Almost all models of phones and tablets are supported, including Nokia Symbian and BlackBerry devices. You will struggle to find a backup app that is as versatile in terms of cross-compatibility.
How to Perform the Transfer
Install and register Mobile Trans on each mobile device, or the desktop computer that you wish to use as the intermediary point for the transfer. If using a desktop computer, run MobileTrans and then follow to prompts, plugging in both phones via USB.
Simply click transfer, confirming what is to be transported and everything is carried across to the new device. If you are using your desktop machine to create a backup, simply pick the local storage location that you wish to store the image of your phone on. Phone to phone transfer simply involves installing and running the app on both devices, and then using the One-Touch Transfer system to copy everything across. It really could not be easier.
MobileTrans – Free Trial
MobileTrans is a paid app that for its backup value alone is well worth the price. To help you better assess the capabilities of this ingenious tool, Wondershare have supplied prospective customers with a free seven day trial. If you like the application after that period, the purchase costs just $39.95.
Reviews are widespread and unanimous, proclaiming MobileTrans as an essential tool for the backup and transfer of all apps and data between two or more devices. You are even allowed the freedom to extract data stored on an iCloud remote backup to your Android device.
Another fantastic feature is the ability to securely wipe your phone. MobileTrans lets you erase everything on your device to the point where the data is irrecoverable. This is great for those that upgrade quite often, having to sell their old phones on a regular basis. It is always best to keep your personal information secure.