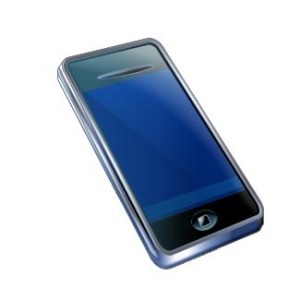 If you are anything like me, you have likely put off a phone upgrade for far too long due to an uncertainty about how to transfer data from one iPhone to another.
The last time I upgraded my phone, the salesperson transferred my contact list from my old phone to my new device. At the time, this was enough, but smartphones have changed radically since then.
This time around, I feared I would lose my precious data such as text conversations, photos, music and the like. I thought the only way I could keep these precious files was to save them to my personal computer. I did not even expect to be able to save things like applications I previously downloaded to my old device.
Imagine my surprise…
Then I learned of a popular solution called MobileTrans. Produced by software company Wondershare, MobileTrans takes the best of data backup world and makes it available in an easy to use, transferable format. MobileTrans makes the process of data transfer from phone to phone as easy as 1, 2, 3. Here is how it is done…
How to Transfer Data From One iPhone to Another
1)      Connect the old phone and the new phone to a computer. The number of USB ports available on personal computers today makes this step a snap.
2)      Follow the on-screen instructions to identify the devices. One is the data source, and the other is the final data destination.
3)      Click to transfer data.
It's really that simple!
I suppose a fourth step could follow here. It would be simply to sit back and watch as a full data transfer takes place! In no time flat text messages, photos, videos, songs, apps, call logs, contacts and more are updated onto the new device.
All data Wondershare transfers is just as good from a quality standpoint as the original copy. There is absolutely no difference in clarity, sound or playback quality.
This solution also gives users the power to select just what data is transferred. It is not necessary to transfer outdated files and clutter up a new device. Simply choose the data desired for use on the phone to be used going forward.
Final Considerations
MobileTrans works from iPhone to iPhone, but what if one is looking to switch mobile carriers? There is more good news on this front. Wondershare products are designed to transfer data to and from devices regardless of the carrier. The software even works when upgrading from a pay-as-you-go phone to a contract-based carrier.
In addition to MobileTrans providing the preferred solution for data transfer across iPhones, it can also be used with other operating systems such as the Android. Individuals who make the switch from a droid based system to the popular iPhone are also happy with the results.
If there are any lingering doubts, try MobileTrans for seven days during its no-obligation trial period. When you are ready to purchase, this highly functional solution is available for the affordable price of $39.95. The question of how to transfer data from one iPhone to another is a thing of the past with Wondershare!