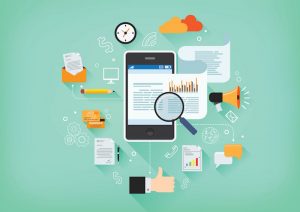 Having a home with all kinds of tech devices can be quite expensive. Not all of us have the luxury of owning a printer or scanner and that usually leaves us finding alternatives. Whether it's going to the local internet shop or making your way to your friend's house we can all agree that it's a hassle.
What if we told you that there's an alternative to that? What if we told you that you could actually use your own smartphone as a scanner? That's right, you can! And that's what we'll be teaching you today with this article. So let's get to it!
How to Turn your Smartphone into a Scanner
Android
Let's start with how to scan documents using your Android smartphone. The most practical way to do it is through Google Drive which is found on most Android models. What's great about is that it's so easy and convenient!
All you need to do is open up Google Drive and on the lower right hand of the screen, you'll see a "+" sign. Tap that and a menu will pop up with a few options available. Tap "Scan" and allow the app to take pictures. This will open up your smartphone's camera allowing you to fit the document into the frame and take a photo of it.
Once that's done a preview will appear and you can crop it as you see fit along with other editing tools. If you have other pages to scan then simply repeat the steps to finalize everything and it will upload to Google Drive as a pdf so you can easily share it with friends and colleagues.
iPhone
The iPhone's method of scanning documents is not that far-off from the Android method. If you're an iOS user then you'll be familiar with the app Notes and personally speaking, it's probably one of the better pre-installed apps in the iPhone because of its functionality. Asides from taking notes in different formats such as text and photos, you can now scan documents with it. Take note however that your iPhone needs to be at least running iOS 11 to make use of this feature.
To start scanning, open up your Notes app then create a new note. Tap the "+"sign and tap "Scan Documents". This will open up your iPhone's camera and thanks to the new camera technology introduced by iOS 11, your camera will automatically adjust to fit the document. If that's not enough, you can manually crop and edit the photo to your liking. Once you're satisfied, tap "Keep Scan" and tap "Save" to wrap everything up.
Scan Away
Since you know the ins and outs of scanning documents with your smartphone (it doesn't matter if you're an iPhone or Android user!), you can now use this function wherever you are!
Once again, technology finds ways to make our lives easier and simpler. At this rate, scanners may soon be obsolete! We hope this piece of information is just as handy to you as it is to us and if you know anyone else who might need a helping hand with scanning documents, go ahead and share this article with them!
How to Turn your Smartphone into a Scanner, hope it was helpful!