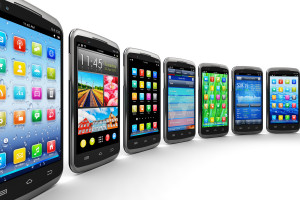 Your contract is finally up, and you want to save a few bucks by switching to another carrier with lower monthly costs. There is a higher possibility your phone is locked to your original carrier, which prevents you from switching and using your phone on another network.
A bill was recently passed to allow American cellular customers to unlock their smartphones for free. The unlocking process varies between mobile service providers but doesn't change the fact that you are entitled to unlock your smartphone.
You need to be eligible for this process to work for you, but I'll explain the process of unlocking your smartphone for free.
Requirements
Before you proceed to unlock, you'll need to know that it's not a very fast process. Every carrier has their process and it's advisable to unlock your phone before you leave your current carrier, as the incentive to help you through the process won't be prevalent.
Here are a few things you require to unlock your smartphone
● The name and account number of the account holder
● The IMEI on your device
● A finished contract
● Your phone number
● Your social security number or password
● Overseas deployment papers, if the reasons for your unlocking involves you being in the military with the need to unlock your phone before your contract is up.
How To Unlock Your Phone
AT&T
With AT&T, you can fill out an online request, as long as you have the IMEI number. After that, you'll need to wait for a few more days for the unlock code to be delivered to your mail. AT&T does not officially unlock your phone over the phone, and the phone will need to belong to either a current or former subscriber.
T-Mobile
You can unlock a T-Mobile Smartphone either through a live chat or with a T-Mobile representative, or by calling 1-800-746-0949 (or 611) from a T-Mobile device. Before this, you must have made at least $100 in refills and the device must not be reported lost or stolen.
Verizon
Verizon doesn't support online unlock request, but you can call 1-800-711-8300 and request a sim unlock. Even though they use CDMA instead of GSM, Verizon's devices come with an unlocked SIM card slot. This means they are not locked and there is no code needed to make them work.
Sprint
Before you can unlock your Sprint phone take note of the following
● You need to have an active account with Sprint
● The account needs to be in "good standing"
● It must not be reported as lost or stolen
Unfortunately, Sprint iPhones cannot be unlocked. They have been manufactured in a way that prevents them from being unlocked for use with other carriers in the US. But for now, you can unlock your Sprint smartphone either by calling 1-888-211-4727 or through an online chat.
For other US carriers, you will have to contact them to find out how your phone can be unlocked.