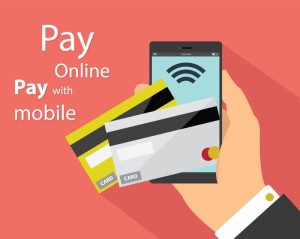 We all love gift cards, and we get them almost as quickly as they are printed, but usually, many gift card balances are often left unused. We tend to leave them somewhere and forget about them entirely, only for them to expire.
Here is how you can upload, store and redeem your gift cards on your smartphone.
2 Ways to Upload and Redeem Gift Cards on Your Smartphone
Gyft
This app was created to put an end to gift card waste. Its support for over 200 retailers allows you to store your gift cards on the go and as well buy and send them to your family and friends. Here is how to setup and use the Gyft app.
1. Install and launch Gyft
It is a free app and is available on the Google Play Store and the iOS App Store.
2. Log in or create a new account
Right after the quick overview guide, you'll need to sign in/up, and this can be done either with Facebook, Google or your email address. Bear in mind logging in with a social network is actually faster than the email option.
Upon signing up for a new account, Gyft gives you a free $5 credit for purchasing your gift cards.
3. Upload your gift cards
Tap the Upload button under the app's main menu to add your existing gift cards to your wallet. You can either scroll through or search through the list to find your cards retailer.
The next screen will require your card details. This is usually found by scratching the silver coated portion at the back of your gift card. Tap "Add to Wallet" when you're done entering the details and then you'll see your gift card listed on Gyft's main screen.
4. Redeem your gift card
Tap your gift card entry and you'll see a scannable barcode with some more details. All you have to do is to allow the cashier scan the barcode in order for you to redeem your gift card. It's advisable to hang on to your physical gift card just in case the retailer doesn't have a scanner.
Gyft easily allows you to store and keep track of all your physical gift cards at the same time allowing you to send or receive electronic gifts cards from others.
Redeeming Play Store and iOS App Store
For those who want to redeem gift cards for these stores, you're not left out. Here's how to redeem your app store gift cards.
iOS
1. Launch the Apple App Store application
2. Tap on the Featured tab at the bottom of the app
3. Scroll to the bottom of the page and tap the Redeem button. You'll need to sign in if you're asked to.
4. Tap on Use Camera
5. Focus the back camera on the back of the card and it will automatically capture it.
6. Your balance will now appear on the gift card
Android
1. Open the Google Play Store App
2. From the app's main menu, tap Redeem
3. Enter your code and tap Redeem