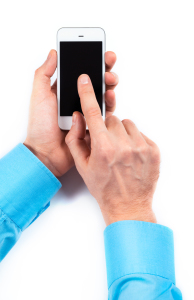 Ads do not only consume unnecessary bandwidth, slowing you down while raising annoyance levels in the process, they are also a security risk for your iPhone. You should always make yourself aware of possible risks and enforce proper protection mechanisms.
Ads can be halted dead-in-their-tracks through the simple yet effective use of plugins, extensions and apps designed to block ads before they appear. Learning which ad-blocker to pick will help you understand how to use an ad blocker on your iPhone effectively.
An essential and extremely effective means of protecting your safety, security and privacy online. Many ad blocking tools are available to snap into Safari, as are standalone apps with built-in ad blocking functionality.
How-To Use an Ad-Blocker on Your iPhone
Ad-Blockers for Safari
Crystal
Crystal is a comprehensive ad blocker that attaches to Safari. It is a paid app that's benefits far outweigh its cost of just $0.99. Crystal has one of the most intelligently and beautifully designed user interfaces around. It does a wonderful job of saving you both data costs and battery life, while looking great at the same time!
Crystal is an ad and script blocker that does everything you could hope for, integrating seamlessly into Safari and costing you just under one measly dollar. Fantastic value!
BLOCKR
BLOCKR is a highly advanced privacy protector, content and ad blocker, which allows you to block almost anything within Safari. At a cost of $0.99c, BLOCKR will block ads, social media button, cookies, chosen media formats, as well as scripts and warnings of all kinds. Want to get rid of an online annoyance?
BLOCKR will handle it! This fantastic app not only blocks ads, but it also in turn speeds up your browsing experience. BLOCKR is a fantastic choice for those that only have low bandwidth constraints to work with.
Even though data use is reduced, constant automatic background updates to BLOCKR rules are being done, without any interaction at all. This ensures that you are safe online and that current ads are blocked. BLOCKR can block anything in your browser, it's a great addition to your iPhone. Blocking ads has never been so thorough!
Stand-Alone Ad-Block Tools
Adblock Browser for iOS
Adblock Browser for iOS is a new, fantastic utility for your iPhone or tablet, backed by years of successful desktop-based ad-blocking experience. This browser which only recently launched on iOS, is built on a foundation specifically engineered to block unwanted content such as advertising online.
Adblock PLUS brings us this fantastic Adblock Browser that has everything that you need to protect your privacy online, and is an effective means to get rid of those pesky ads. This custom build browser does not track you in any way, making for a powerful way to stay ad-free and browse the net safely.
Dolphin Web Browser
Dolphin Web Browser is a safety conscious browser for your iPhone or iPad, featuring a highly-effective built-in ad blocker, amongst many other striking features. "Sonar" voice commands are a highlight of Dolphin, as is their focus on blocking unwanted ads. The memory use of this browser is extremely low and thanks to the brilliant minds behind this browser, your entire browsing experience is enhancement.
Mobile surfing with greater ease than previously experienced, not expected, is found in the form of the fantastic Dolphin. All security features aside for the moment, just looking at value of Dolphins ease-of-use alone, makes it stand out as a top choice of mobile browser. Top class features, stellar ad and script blocking and an intuitive feel to the overall design of this app make is the obvious choice when asking how to block ads on your iPhone.
What do you think, what`s your favorite ad blocker for iOS? 
Hope you found this, How-To Use an Ad-Blocker on Your iPhone article helpful.