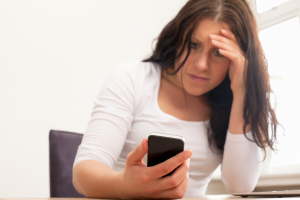 Perhaps you get repeated calls from unknown numbers during the day, wanted or unwanted. Have you ever wanted to be able to see exactly who is calling you, and from where? Screening calls during your busy work day can be made a lot easier if you use Caller ID lookup on our Windows Phone. Let's talk about how.
How to Use Caller Lookup on Windows Phone
There are a few apps on the Windows Store that can help you to do this. We'll talk about one called Truecaller. You can find the app here. Truecaller has 3 main functions that will vastly improve your knowledge of who's calling, why they're calling, and what you want to do about it.
The Live Caller ID function will allow you to see who is calling you when an unknown number rings your phone. The app uses 3G mobile data or WiFi, so it's important we mention this before proceeding. In order to get caller ID on any incoming number, you will need a data connection. The app uses public information from social networks and business establishments registered on Google Maps in order to provide you with the name of the person calling, their number, and perhaps even their location. Remember using the first caller ID boxes on your landline phone? This is essentially the same, but for your cell phone and with a few extra bells and whistles.
Let's say you've figured out that certain numbers belong to your unwanted list, such as telemarketers, debt collectors, recorded messages, or maybe just someone you don't like to talk to. The app will allow you to store these numbers in an unwanted list, and their calls will automatically be blocked. You can change these settings at any time.
Now let's say that you instead want to know who a phone number belongs to, where it originates from, or if it's a potential business partner. The app features a reverse lookup, where you simply enter the phone number in question and it will display the person or company it belongs to. This could be useful for parents as well that are in need of surveilling their children's phone activity. In any case, you can get reliable results for pretty much any phone number you decide to look up.
In addition to these most important features, the app also provides a community of about 250 million other users that have collaborated in sharing their findings on various phone numbers, email addresses, and screen names. A tagging system will also help you to track down phone numbers corresponding to your area of business, for example "paper suppliers".
It may seem like something simple, but a lot of us might take for granted how valuable it is to be able to see who is calling you. In a world where technology can help us or endanger us, it's best to be informed and thus protected. With a dependable lookup service for your Windows Phone, you'll be that much more in the know.