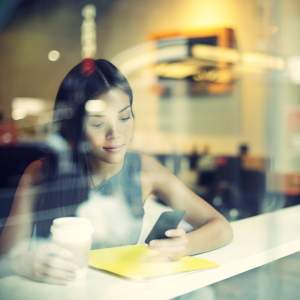 Being away from home means you're also away from one very important thing –your Wi-Fi connection. It's tough looking for internet access if you're always on the go. There are times when you just need to find the nearest coffee shop, sit down, and work. That can be tough to do though if you don't know where to find these coffee shops or restaurants that are equipped with Wi-Fi. So what do you do?
There are a few ways to address this problem but luckily for us, Facebook offers a convenient solution. We'd like to introduce Facebook's newest global feature; Find Wi-Fi. In this article, we'll be going through exactly what this feature is and how it can help you and everyone else who's in dire need of a stable internet connection.
How to Use Facebook to Find Free Wi-Fi Hotspots
What is Find Wi-Fi?
To put it in simple terms, the Find Wi-Fi feature of Facebook allows you to search for nearby restaurants or establishments that offer free Wi-Fi as part of their service. This is a great feature for restaurants and brands to use if they want to attract customers and a great feature for you if you're in dire need of a connection!
Not only will you be informed if the nearby restaurant has free Wi-Fi but you can also see other information such as their store hours and what they do.
How to Use It
There are a few things you need to watch out for before you're able to make use of this feature. Of course, your smartphone will need to have the latest version of Facebook running. This works on most versions of Android and iOS but just make sure your smartphone is updated as well. Once that's settled, open up the Facebook up on your smartphone.
When you're in the app, look for the More tab. Here you'll see the feature Find Wi-Fi. Before using it you'll have to enable the feature but that can be done by simply activating it on the same menu. After that your phone will show you a map of your current location and red circles on different parts of the map.
These red circles are the restaurants or establishments where you'll be able to find free Wi-Fi. You can zoom in and out of the map to move around and explore other areas so you can plan ahead if the need arises. Just tap the red circles to see all the necessary information you need.
Make use of Find Wi-Fi
While this may be a convenient feature, not all restaurants, brands, and coffee shops make use of it. You may notice that not all nearby establishments with free Wi-Fi are listed on the feature. This may be because they haven't listed their establishment through the app.
So if you're managing a restaurant or coffee shop and you want to attract more customers with free Wi-Fi then maybe it's a great move to list your establishment in the feature! Once again, Facebook's team of engineers has proven why they're one of the biggest tech companies in the world by delivering a feature that helps all parties involved.
Hope you found How to Use Facebook to Find Free Wi-Fi Hotspots, helpful! If you have used it feel free to share your experience.