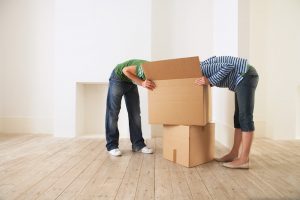 Was your phone lost or stolen? Or is it just stuck in the black void not to be spoken of, inside the couch under the cushions? Thankfully, Microsoft has implemented a tool comparable to Apple's "find my iPhone" that will help you recover it hopefully. The tool can ring, locate, lock, or even erase your device in a worst case scenario, all remotely. Here are some basic steps on how to use the Windows Phone Locator.
First, in your browser log into your Microsoft account. After that, go to devices. There you will find a list of your registered Windows devices. Select the device, and click Find My Phone. This will provide you with a few different options that we will elaborate on.
How to Use Windows Phone Locator
Locate the phone on a map
This is a good start- where is my phone geographically? The main page of Find My Phone will show a map and location for your phone, assuming it's turned on. If it's located at your address, you have the option to make it ring in order to find it. We'll talk about that in a minute.
In other cases, this tool may be what you need to find where you left your phone, or where the person that swiped it currently has it. From there, knowing the location is half the battle, and the other half is deciding what to do about it.
Ring your phone
Selecting this option will make your phone start ringing, even in the unthinkable scenario where you left it on silent and don't know where it is. The phone will ring regardless of what mode it's in, and this will prove helpful for finding it inside the house. Note that if someone else has your phone, it won't allow the ringing to be answered as if on a call. So if a thief has it, the only thing the ring function will do is annoy them until they turn it off. Hopefully this option will help you long enough to pull the couch apart and find your phone. If the situation is more urgent, the next couple options will give you some added security.
Lock your phone
If your phone is out of your hands and you don't want the holder to use it, then this lock function is very handy. You'll have to select the Lock My Phone option, and if you don't already have a lock screen password then Microsoft will prompt you to enter one. Make note of this code, as you will need to use it whereupon finding your lost device.
Erase your phone
Now we come to extreme measures, though necessary they may be if there is sensitive information you don't want being seen while your phone is out of your hands. The prudent user will have backups of needed files, but in any case you can select the Erase option to reset to factory defaults. Do this quick in the event of losing a phone with stored credit cards on it, and make sure to also contact your bank. To erase, select the option, tick the box "I am ready to erase my phone", and once again select Erase. Your sensitive information will thus be protected until you can get your phone back or get a replacement.
It's a scary thing to lose your phone, but thankfully it's not a hopeless scenario now even for the Windows Phone user. Just use this Windows Phone Locator here, and you'll be on your way to getting your device back.