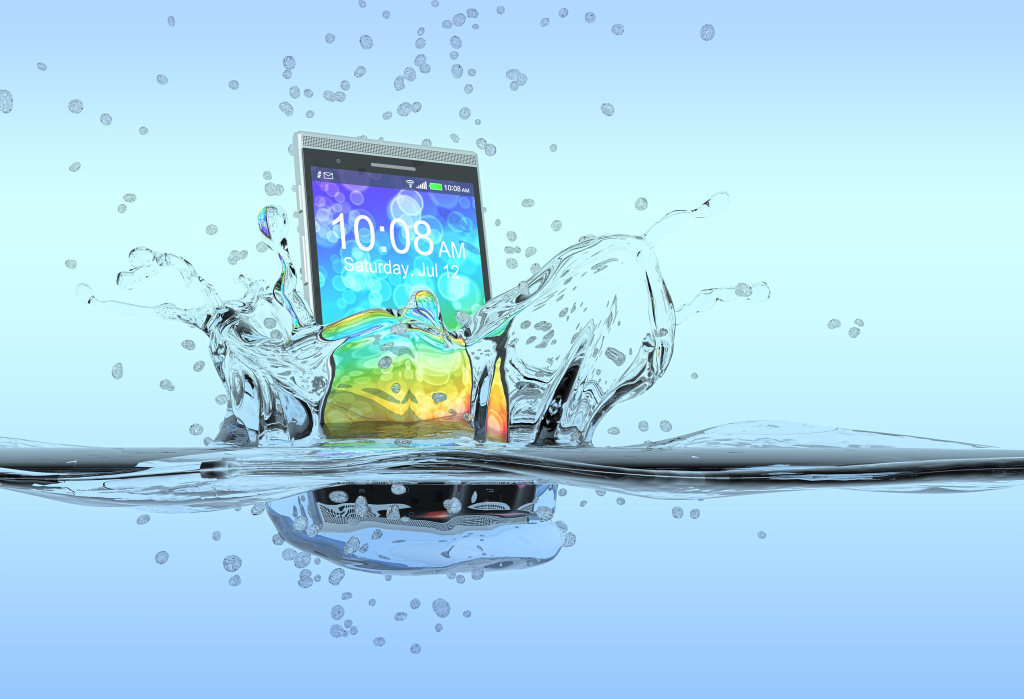 If you are going through the stress of a dropped Android phone in water, things can understandably be quite frustrating to deal with.
The electrical components inside of your phone are not designed to come into contact with water, and water interference can cause your device to break completely. Luckily, there are certain fixes that can be applied, and if nothing seems to work, there are still ways to recover lost data.
Fixing a Water Damaged Android Phone
If you dropped your phone in water and you are hoping to get it fixed, then there are a few procedures you can try to follow to minimize damage and if you're lucky, you will be able to use the device after it has been submerged in water. We will focus on a few different aspects to minimize damage – damage prevention, preparation and drying.
Damage Prevention
If you are reading this as soon as you dropped your phone in water, you may be able to prevent any damage from being done to your device. To minimize damage, take off any cases or any other phone accessories, remove your SIM card, and remove your SD card if your phone has one. finally, take out your battery and turn off your device.
Once you have done this, shake your phone to remove any loose water that may not have reached the inner circuitry. These are steps required to prevent any water damage to your phone.
Preparation
For the next step, you will need to prepare your device for the fix process. For this, ensure that your device is off. Do not turn on your device at all – this will just cause more damage to your phone. Going forward, purchase a large bag of uncooked rice. Rice has great absorbing properties that will help to absorb any water trapped in your phone.
Finally, find a box or tub that you can put the rice and your phone in, and seal the box tightly. You will now need to wait around 48 hours for the drying process. Do not be tempted to remove the phone from the box – be patient and wait the full 48 hours before trying to turn it on again.
Alternatives for Water Damaged Androids
Unfortunately, you may not be able to completely recover your Android after it has been damaged by water, and some damage cannot be undone.
For those that do not manage to fix their smartphone with these methods, you may want to look at a recovery software to recover your lost Android files. Whilst you may never be able to regain access to your device, you may still be able to recover any files or data.
Despite the device being damaged, you may still be able to access the phone's memory, as this part of your Android may not be damage at all.
To do this, you will need to use a recovery software, such as Dr. Fone. With this software you can recover files from any device, even a dropped Android phone in water.
You can learn more about Dr. Fone here.