iMacSoft backup is a program that can be used to backup iPhone SMS messages to a Mac or a PC, and it can also be used to transfer other file formats such as music, movies, photos or contact and call lists.
In this article, we take a look at how good this software is, and whether it's worth picking up to backup your iPhone SMS messages or other important data.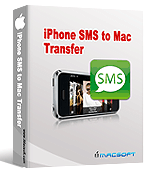 Website: iMacSoft
Free Trial: Yes
Price: $14.99 for Mac, $19.99 for PC
Feature Summary
The main feature of this software is the ability to backup and transfer your SMS messages from your iPhone to your PC or Mac.
The process to do this in this software is fairly straight forward, and it does not take much computer knowledge to be able to backup your SMS messages safely.
It's of course not all about backing up your SMS messages though – iMacSoft can also perform a number of other action to keep the data on your iPhone safe.
For example, you will be able to backup all of your music, movies and photos straight onto your PC with this software, in a similar fashion to iTunes backup.
There are many other files suitable for backup too, but the biggest selling point of iMacSoft is it's compatibility with both PC and Mac.
The Pc backup comes in a separate package to the Mac backup, so backing up to both platforms will require you to purchase both packages.
Ease of Use
Are there easier to use alternatives out there to the program we are reviewing today?
Ultimately, the answer is yes, but many of these programs cost much more. iMacSoft doesn't have an extensive user guide to help you learn the ropes, but if you've used a PC or a Mac in the past and you know your way around your operating system of choice, there's not much doubt that you'll have no problems using this software.
Cost
Other SMS backup programs either cost a monthly subscription fee, or between $29 and $49 in the form of a one-time fee.
When it comes to the software we are reviewing today, iMacSoft costs a lot less.
The Mac package for this software only costs a one-time fee of $14.99, whilst the Windows fee is a slightly higher $19.99.
It's important to note that as well as being considerably cheaper, this software also offers more backup capabilities than other SMS backups programs.
When price comes into the picture, you must compare the price to other similar software, and ask yourself whether the price difference is justifiable in each software product you are relying on.
If you want more support and a much easier option, we'd suggest investing a bit more, otherwise this software offers everything you could need, as long as you get to grips with how to use it.
iMacSoft backup may not be the best looking iPhone backup solution out there today, but it offers a range of backup tools for both Mac and PC, and it can be purchased for a very cheap price.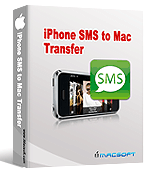 Website: iMacSoft
Free Trial: Yes
Price: $14.99 for Mac, $19.99 for PC