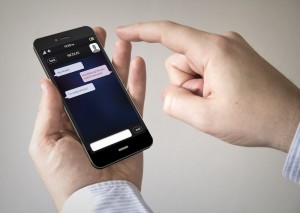 Finally, iOS 10.3 is here. iPad and iPhone users have already reported that the new update has made their devices 'snappier' and just slightly faster than iOS 10.2. During the release of iOS 10.3, Apple also rolled out updates across its product lines with indications that iOS 10.3 may be the last update, as users anticipate for the new beefier iOS 11.0.
The new update comes with features iDevice users have been hankering for months. Rumors about the updates whirled from tech magazines to blogs before they were finally released and most people knew beforehand what they expect. We've gone through and tested some of the features, and below is a brief outlook relating to these features.
iOS 10.3 6 New Features
1. 'Apple ID' Profile in Settings Menu
With 'Apple ID' feature added to the Settings menu, you can now see lots of information about your device. The feature allows you to see all the devices your iPhone is connected to. This means it will show information for devices connected to iTunes, App Store and iCloud. With 'Apple ID' you can quickly setup family sharing and payment information. Besides checking iCloud storage, you can also see all the devices connected to your iDevice including Apple TVs, Apple Watches, iPads and Macs.
2. APFS (Apple File System)
The Apple File System has been optimized for SSD storage and it comes up with premium encryption features. The new feature has been engineered to bolster performance while ensuring that devices stay reliable. This update actually spins across all iDevices.
3. 'Find my AirPods'
Apple's new earbuds are sleek and easy-to-use but you can easily misplace them.  For those who've lost or misplaced their pair of AirPods, they know the agony of rummaging through cushions and bed covers trying to find misplaced 'pods'. With 'Find My iPhone App', you can easily find your lost wireless small earbuds after pairing them with your iPhone.  It is uses Bluetooth where the system utilizes a highly pitched sound to indicate the location of your AirPods.
4. Better Features for App Developers
With iOS 10.3 beta, developers can seamlessly update app icons and respond to customer queries. This allows developers to make seasonal updates to their icons such as placing an Easter animation on their icons. With the update, iDevice users can give feedback to developer App Store reviews.
5. New Podcast Widget
Actually, iOS 10.3 main objective is to make improve device performance and enhance usability. For this reason, the new podcast widget allows you continue listening to a podcast or scroll through podcasts with ease. All you need to do is add the widget to the Control Center. You can do this by swiping right past all the existing widgets and then tap the 'Edit' button to add the new podcast widget.
6. Siri Can Now Tell You Cricket Scores
Just talk to Siri and you'll have everything done for you. With a voice instruction, Siri can help you make dinner reservations, place calls and send messages. Siri integrates with online sites such as Wikipedia and Yelp to give you the best information on your route details. But the most intriguing thing about Siri with iOS 10.3 update is that you can just ask 'what was the last cricket score' and Siri will just give you the information you need. Siri pulls cricket scores stats and scores from anywhere in the world to your iDevice.
iOS 10.3 has significantly improved the functionality, performance and usability of your iDevice. There are other features that come with this update but the above mentioned are the most significant ones.  Although iOS 10.3 is not perfect, it is better, easy-to-use and a reliable OS.