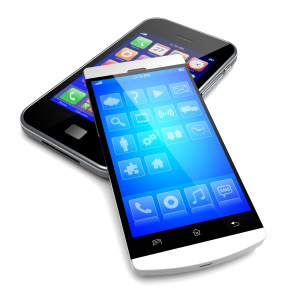 Even though you're a Windows user, it may have crossed your mind to try out iOS apps for whatever reason. Whether it's the games or the productivity apps, there are some iOS exclusive apps totally worth checking out. That being the case, it must be hard to try out these apps when you don't have any Apple device in your possession. That's why we're here! Today, we'll be sharing with you some of the best iOS emulators any Windows user can enjoy. Read on!
iOS Emulators for Windows Users
The Basics
For those of you that aren't familiar with emulators we'll give you a brief explanation. Emulators are software programs that enable a device such as a computer to temporarily run programs that aren't from its native operating system. Simply put, they let you run applications that your operation system regularly wouldn't.
Emulators
There are a ton of available emulators out there for iOS but as you can probably guess, a lot of them are faulty. We've scoured the internet for the best working emulators so you can enjoy the best Apple apps from the comfort of your Windows PC!
Air iPhone Emulator
The Air iPhone Emulator currently supports Windows 7 onwards and is one of the best emulators out there right now. What's great about this emulator is that it's simple, direct, and easy to use. All you really need to do to use it is to download the program, install it, and run it. With just a few steps you can enjoy iOS apps!
iPadian iPhone Emulator
Unlike the Air iPhone Emulator, the iPadian iPhone Emulator has a free and paid version. The drawback of the free version is that it disables you access from some apps such as Snapchat, Whatsapp, etc. Obviously, the better choice here would be to get the paid version but we wouldn't recommend this if you're just here to explore what an emulator can do. It's easy to access though just like the Air iPhone Emulator – download, install, and use.
Smartface
This emulator is especially targeted for developers who create cross-platform native apps. Smartface gives you a lot of flexibility when it comes to developing apps since it reduces costs, increases productivity, and provides strategic mobility solutions. If you're just a casual tech person then this emulator probably isn't for you.
iPhone Simulator
This emulator gives you access to iPhone apps and games for a full iOS experience. You can even test out apps that aren't fully developed to find some issues that are holding it back. That's usually done by expert programmers though. One of the best things about this emulator is its interface since it's a clone of the renowned iOS interface. The only drawback from this emulator is that access to the App Store is limited and not all apps are available.
That being said, it's only an emulator and to be completely honest nothing beats the authentic iOS on an Apple device. These are good alternatives though since Apple devices are mostly if not all expensive. Hope these helped you!