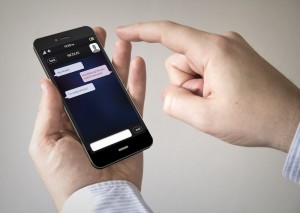 Apple announced iOS 10, its latest mobile operating system for the iPhone and iPad, at the WWDC 2016 get-together in San Francisco on 13th June 2016.
Apple described iOS 10 as the biggest release ever, with an in-depth highlight of a selection of 10 main redesigned and tweaked features set to be released in the latest iteration of iOS.
Here is everything you need to know about iOS 10.
iOS10 – Everything You Need to Know
Overhauled Lock Screen
Apple has made significant improvements to the iOS lock screen. You can reply messages, accept invitations, stay current in a message thread, all on the lock screen. There's a new feature to raise your phone to wake it, as well as action notifications using 3D Touch and even clear all notifications with a button.
After several years, "Slide to Unlock" has been removed, and instead, we have "Press home to open". You can also see an animated progress of your Uber ride after 3D touching an Uber notification and then clear all with another 3D touch press – fantastic!
Control Centre has also been redesigned in iOS 10. This time round, it has been decluttered, giving it a new look iPhone users have been asking for.
QuickType
Thanks to deep learning, Apple's QuickType keyboard can understand what you're typing and provide suggestions for the next word or sentence in the suggestion bar above the keyboard.
QuickType will use data from other apps and use it as part of your responses. For example, QuickType will use your current location whenever someone asks "Where are you?" or search your calendar to suggest a date or time for a proposed meeting.
There will be support for multilingual typing – this means you can blend two languages without having to switch keyboards.
Photos
Apple is pushing the boundaries of AI to make it easier to organize photos with "advanced computer vision". Photos will use deep learning techniques for facial, object and location identification. Apple claims that 11 billion computations are made on a single photo, which will be used to create smart albums.
There's a new tab called memories that will automatically link both photos and videos by place, people, and time, and create nice magazine-styled albums.
Maps
Apple Maps is getting a new design in iOS 10. This redesign makes the app look simpler and cleaner with more abilities than before. The new Maps gives you the ability to scroll ahead on a route and also pan and zoom around the map.
3rd party developers will now be able to access the Maps API, so we can expect things like ride and hotel booking.
iMessage
iMessage is also getting its share of overhauls. You'll be able to use rich links in Messages, scribble your own messages, send animations and even alter the way messages bubble appear.
Emojis are getting three times bigger, with iOS recommending potential word placements while you text. Apple will potentially open up iMessage to other developers to make their content accessible through the Messages app.
Availability
These are the devices getting iOS 10:
iPhone
iPhone 6s
iPhone 6s Plus
iPhone 6
iPhone 6 Plus
iPhone SE
iPhone 5s
iPhone 5c
iPhone 5
iPad
iPad Pro 12.9-inch
iPad Pro 9.7-inch
iPad Air 2
iPad Air
iPad 4th generation
iPad 3rd generation
iPad 2
iPad mini 4
iPad mini 3
iPad mini 2
iPad mini
iPod
iPod touch 5th generation
iPod touch 6th generation
Do you think iOS 10 is worth the hype?
Or most of it's features can already be found on Android and other smartphone operating systems.