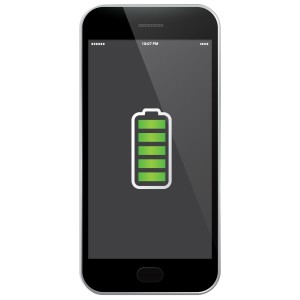 If your iPhone has a charging problem, the limitations can be too much. It will be impossible to access your document, work on projects, and edit photos. However, do not think of going for a new one, writing it off, or returning to Apple until you have tried the following solutions.
iPhone Charging Problem and How to Fix It
Check the charging port for lint and clogging
Clogging of the charging port can coat the power contacts and prevent power from passing. Over time, debris, dust, and pocket lint find a way into the port and seal off one or all the contacts. Get a toothbrush or toothpick and clean the port carefully to avoid damaging the port. Once all the dirt has been cleared, shift to the cable and check them for similar clogging. If that was the problem, the phone should start charging right away.
Check the USB charging cable
This is another common cause of charging problems for many iPhones. Check for signs of damage such as peeling off or being ripped off completely. If the cable has such damages, you have to look for a new one. If the cable is of poor quality, the phone might develop charging issues. Make sure to only order a certified USB cable to avoid similar charging issues and risk to your iPhone.
Faulty power supply is a major cause of charging problems in many smartphones, computers, and laptops. First, you should check whether the socket outlet is on and has power. Check the wall socket with a different appliance such as television to confirm whether it is working. You might also try to charge the iPhone from a different socket to see whether it will charge.
After running for a long time without a reboot or installation of a new app, the iPhone software could malfunction and fail to acknowledge the charging system. Though this is not a common problem, rebooting can help to clear such issues and restore the charging system. If it is still not charging, try a forced reboot by holding the power and home button until the Apple logo emerges.
Check the warranty of the phone and contact Apple
If after trying all the above the iPhone does not charge, the problem will require a more professional diagnosis. Check whether the iPhone warranty is still active and call Apple Immediately. You will be required to return it to an authorized dealer and a waiting timeframe provided. However, if the warranty is over, it is advisable to look for a professional in iPhone repair to check the problem and fix it.
Conclusion
iPhone charging problems can be caused by external factors such as debris, damage to the charging cables or internal problems. The problem of charging could also be as a result of battery damage especially after a very long period of use. Once the problem has been fixed, ensure to keep the phone away from high temperatures, falls, and dust.