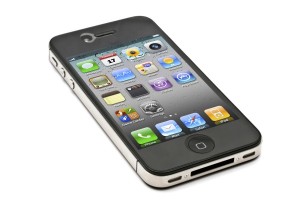 Not all apps are friendly when it comes to data consumption. Unless, you're on an unlimited plan, which is almost a thing of the past, it's best to stop data-hungry apps from consuming too much mobile data.
Here are 5 of the many ways to reduce the data your iPhone is using.
iPhone Data Use – 5 Ways to Cut Back
1. Disable Wi-Fi Assist
Wi-Fi Assist is a new iOS feature where your iPhone switches from a weak Wi-Fi connection to your mobile data in order to maintain a fast internet connection. In as much as this helps, you could end up running up more data charges than expected.
Using cellular data might be a solution to a slow or weak Wi-Fi connection, but can lead to an unusually high data usage. To disable this feature:
Open Settings and tap Cellular
Scroll to the bottom of the list and toggle off Wi-Fi Assist
2. Disable Background App Refresh
Since it's introduction in iOS 7,  iOS apps have had the ability to update in the background, so you don't have to download the latest information after opening the app, but rather on launching the app. When apps update automatically in the background and you don't use them, more data is used by the minute. That is why you have to disable this feature so apps use data when you open them, and not in the background. To disable background app refresh:
Go to Settings > General > Background App Refresh
Toggle off Background App Refresh

You can also leave Background App Refresh on and browse the list to turn off individual apps you can't disable the feature for.
3. Disable Autoplay In Apps
Social media apps are the biggest culprit when it comes to high data consumption. You need to feature features such as Autoplay and HD Playback in certain apps. Here is how to reduce data consumption in Facebook and Twitter.
Facebook: Stopping Autoplay
Open the Facebook app, Tap More and then Settings
Select Account Settings and then tap Videos and Photos
Under Autoplay, choose whether to enable this feature on Wi-Fi connections only or Never.
Twitter: Stopping Autoplay
Launch the Twitter app and navigate to Me > Settings
Tap Data under the General Settings
Tap Video autoplay and opt to autoplay with Wi-Fi only or Never Play.
4. Restrict Apps From Using Cellular Data
You can also choose to restrict individual apps from using mobile data. Just open the Settings app and tap Cellular. Just browse through all the apps listed on the screen and toggle off the switch next to the app to disable its access to cellular data. Deactivated apps will be allowed to use Wi-Fi networks but will stay offline when your data is active.
5. Turn Off Cellular Data
This is the last resort to cutting back on iPhone data. If you've reached the peak of your monthly limit and can't afford to exceed, this is your best option. To turn off cellular data follow these steps.
Go to Settings > Cellular
Toggle Cellular Data off
Thank you for reading, iPhone Data Use – 5 Ways to Cut Back.
If there are any tips we missed, let us know in the comments section.