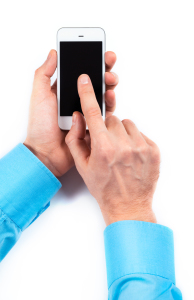 Parents are becoming more concerned with the texting habits of their sons and daughters and have taken it upon themselves to monitor and keep track of all their iPhone messages.
There are many ways that you as a parent, can help keep your kids safe. Being aware of what`s going on, on their smartphone is one way. The internet can be a scary place. Text messages can contain inappropriate content and it`s important to be aware of iPhone text messaging monitoring solutions.
In this article we will give you some tips on how to keep an extra eye on your child. To keep them safe in the text message world.
The serious challenge is that different children have different ways which they use to communicate with their peers. It is therefore very true to say that what may apply to one child may not necessarily apply to the other.
It is very important that one first gets to have a deep understanding of the operation of text messages on the iPhone so as to get full coverage and tracking needed. iPhones deal with messages differently. It would all depend on whom the phone owner is texting and whether or not it is connected to the internet.
Always make sure that the service you choose offers iMessage support since some of the text message tracking devices may not be able to catch all messages.
If one is not texting with an Apple device or lacks Wi-Fi connection, the messages would normally be delivered as normal SMS text messages.
iMessage
For one to monitor messages sent through iMessage, he or she should use a shared Apple ID and also have an iOS device. This is done by accessing the iPhone and the device. Tap the ''settings" app for each of the devices. One should then tap ''messages" and then tap ''send and receive''.
Add an account and then the phone numbers or email addresses for each device. Allow the permission to see the iMessages on the iPhone, but not on your device .It will now be possible to see all the iMessages sent to that device.
iPhone Monitoring Solutions
There are services that one can download and install on the iPhone so as to track these messages in real time. For the installation to work, one needs to access the phone and provide the service with all its information. You will also need to create your own account. This account is what will be used to access messages and data over the web. It will also be used to have summaries emailed to you.
Examples of very reliable monitoring service providers include mSpy and WebWatcher. They can remove messages and other contents from the phone remotely after they are installed. The kind of service opted for will depend on what activity one wants to monitor and block.
The best way is of course to talk to your child about online danger and text messages that are appropriate. Having an open discussion is always the best solution. You can even use a monitoring software described with your child knowing about it. As long as they follow the rules they can have their privacy but if they overstep the line, you will see what`s going on…  
There are many iPhonne text message monitoring apps to choose between. We review the top 7 monitoring software here so feel free to take a look and see if there is anything that suit you and your families needs.