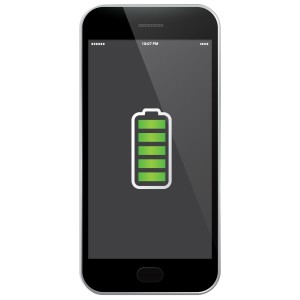 All the buzz about wireless charging is raging and every step iPhone is making only stokes these speculations. Could iPhone 8 feature wireless charging?  We're all not sure but certainly, Ming-Chi Kuo, an analyst at KGI Securities, has hinted out that the 'all-glass' iPhone could probably come with wireless charging. Apple waded in to join Wireless Power Consortium, an organization which regulates and monitors the Qi standard present in phones supporting wireless charging.
Apple has been reluctant on incorporate wireless charging capabilities to its devices because of the issues which came with Samsung Note 7 battery. Kuo said that Apple wants to launch a prime version of wireless charging that will separate it from the pack (LG, Samsung etc.). Before we delve much into this matter, let's see what current wireless technologies put on the table.
Is Apple About To Come Up With Wireless Charging?
Current Wireless Technology
What comes first in your mind when you hear of wireless charging? Probably you might think that it's a kind of remote charging where your charger will work like a WiFi router. To be precise, the wireless charging technology being used at the moment refers to inductive charging. You must place your phone on a charging pad. Using a charging pad is convenient as you don't have to plug your device into the socket. The charging pad uses a cable to connect to power, so it's not wireless at all.  This system has to major problems: one, the charging is slow and two, phone batteries tend to overheat. Apple wants to leverage on these malfunctions to produce a superior wireless charging system.
What to Expect
iPhone enthusiasts are anticipating for the release of three iPhone models this year: iPhone 8, iPhone 8 Plus and a high-end iPhone featuring  a 5.8-inch and a curved OLED display. Rumors indicate that this new pro model is 'bezel-less'. No one is sure if these iDevices will come with lightning cables. All the buzz swirling around shouldn't mean that Apple is indeed rolling out wireless charging in their yet-to-be launched devices. But it's hard to stow away these rumors since Apple's recent gambits tells a lot. Kuo hinted that Apple has been beavering away at this project for a long haul and he thinks that it's the right time for the company to roll it out.
Will All iDevices Support Wireless Charging?
The KGI report shows that Foxconn has been contracted to design and manufacture the pro OLED 'all-glass' iPhone while Pegatron will supply the wireless charging systems. What the report hasn't indicated clearly is whether the wireless chargers will support all iPhone models. The situation is wobbly, no one is sure whether the chargers will be bundled as add-on accessories or they will come as the only charging systems. Apple hemmed and hawed for years on this matter and that's why iPhone ardent lovers are expecting nothing less than wireless charging on the next iPhone. Wireless charging will mean that next iPhones will be laminated using graphite for efficient thermal control.
We are all mixed up and this makes Apple happy for obvious reasons. Whether the wireless charging will feature inductive or long-range technologies, no one knows but experts and analysts expect Apple to come up with a surprisingly better, iterative and easy-to-use wireless charging system that is more efficient than the current inductive charging.  Meanwhile, let's wait and by September we'll if all these rumors hold some water.
Is Apple About To Come Up With Wireless Charging? What do you think?