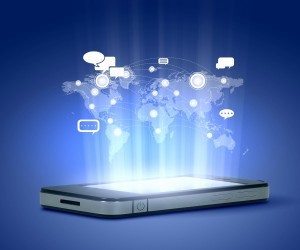 It would be a colossal understatement to say that Apple has been a dominating force in the smartphone industry. The company's iPhone is one of the most influential models around. People always look forward to every new edition of the phone and anticipate whatever new functions or other features are added to it.
However, Google is coming out with a new smartphone of its own and it appears to be a total challenger to the iPhone. This is the Pixel smartphone and it is immediately noticeable for how it has a look similar to what you'd find on the iPhone. This even goes down to the jet black color and the 2.5D Corning Gorilla Glass 4 surface.
But what points on the Pixel are going to make it somewhat distinguishable from the iPhone? Let's look at a few key points on what will make this so special.
Reasons to Why Pixel Might be Challenging the iPhone?
The Quick Switch Adapter Is a Key Feature
One of the most noteworthy features of the Pixel is the Quick Switch Adapter. This is an OTG dongle that allows you to plug your old phone into your Pixel phone. You can then transfer the data from your old phone onto your new one.
What makes this special is that it can be used on any smartphone. It can even transfer iMessages from your old iPhone.
The Camera Sensor Doesn't Have a Bump
The camera lens and sensor is built well within the Pixel. This doesn't have the lens and sensor bump that the iPhone 7 has. Google has made an effort to market this feature as a means of targeting disillusioned iPhone fans who are unhappy about what the new iPhone 7 will have.
A Headphone Jack Is Included
There is a great amount of debate out there about the lack of a headphone jack on the iPhone 7. Google has been promoting its Pixel as a smartphone that uses a 3.5mm headphone jack. This is clearly being targeted to those who feel that a lack of a headphone jack is a bad idea.
Handle Storage With Ease
The iPhone has a limited amount of storage to work with. The Pixel is designed to circumvent that issue by using an unlimited photo and video backup feature.  This cloud storage feature makes it easier for people to handle data without worrying about the phone running out of space.
Duo Competes With FaceTime
Pixel's Duo app is designed to be a direct competitor to Apple's FaceTime. You can get into a video call on Duo with just one touch.
Easy To Build
One very fascinating marketing point for the Pixel phone is that it works with a unique manufacturing system. This is thanks to Google having its own supply chain for making its phones. This is designed to create a vertically integrated design setup that makes it easier for all the parts for the phone to come from Google. This is designed to make the process of using the phone a little easier to handle.
Google will even build its own processors through its in-house labs. This will be done instead of just buying chips from Qualcomm. By doing this, it will be easier for the Pixel to have a more unique design setup.
The Google Pixel is certainly going to challenge the Apple iPhone in the future. The fact that Google has been actively promoting its Pixel as something superior to the iPhone certainly shows how serious Google is about it.