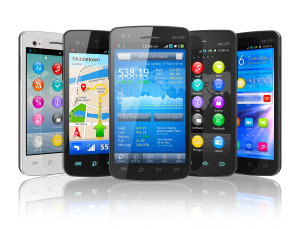 It's normal for people who just bought new mobile phones to freak out and always expect the worst when it comes to the phone's physical "health". For those of you who have experienced a brand new phone breaking within a week or so, you know it's probably one of the worst feelings you can get. It can be traumatizing, we know, and because of it you're probably thinking of purchasing insurance for your phone. In this article, we'll be exploring one question:
Is Phone Insurance Really Worth It?
Sure you want to be insured?
At first glance, you might think it's a good idea to purchase insurance for your phone but it's not as good as it seems. You're probably thinking that you pay a monthly fee and if by some unlucky incident you break your phone, you get a new one right back. Sorry to say but that's not how it works in most cases. That's why it's extremely important to read the full details of your insurance plan so you know exactly the value of what you're getting and what it entails.
Not only do you pay monthly fees for phone insurance but there's also a deductible for either repairing it or replacing it. The monthly fees may seem relatively low and range from around $5 to $11 but what really hurts your pocket is the deductible. The deductible fees range from around $50 to $199 and it relies on the damage done to your phone.
Let's Calculate
To really get a grasp of how much phone insurance is going to cost you, let's calculate. Let's say you get a phone insurance plan and you've been paying a monthly fee of $7 for 8 months until you drop your phone and it breaks. The deductible fee costs the max fee which is $199 because you need a completely new replacement. Looking at it closely, $7 x 8 months is equal to $49 total in monthly fees and then you add that with the $199 deductible which equals to $248.
This wouldn't be so bad if your insurance provider gives you a brand new phone but that's not always the case. Some phone insurance providers give you a second-hand phone rather than a brand new one and if that's the case you're probably better off buying an entirely new phone on your own.
The Verdict
So is it really worth it to get phone insurance? Like most things in life, it really depends on you and your lifestyle. If you're the type who heavily invests in keeping your phone safe and you've never even lost a phone before, there's probably no need for it. However, if you're the clumsy type who's had a couple of broken phones in possession, then it's probably worth it.
For those people in between, we think buying phone insurance isn't that great just because there are better options such as extending your phone's warranty or even buying Apple Care+. If your iPhone's under warranty you can have it fully repaired for $99 which is a lot cheaper than our previous calculation of $248.