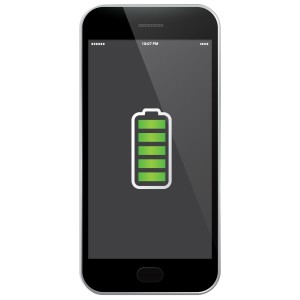 There's been a lot of news these past few years about wireless charging and how it looks to change the landscape of technology. While the concept of charging your phone without the need to plug it into a socket is awesome, it seems we still have quite a ways to go before it becomes a reality. It's important to note however that the concept has seen some progress lately. In this article we'll talk about the current progress of wireless charging and whether it really is the future we're headed towards.
Is Wireless Charging the Future?
The Dream
If incorporated into everyday devices wireless charging could be a huge step in modern technology. It could open up huge possibilities and ultimately be one of the most convenient features ever. Just the very thought of it being a possibility is exciting! You won't have to worry about you or your dog tripping over your cable and you can even go around the house with your phone charging in your pocket. More than that, once wireless charging becomes the norm we could see advancements in even more amazing concepts such as mobile phones that don't even need battery! It's a long shot but anything is possible in the world of technology.
Progress
There have been some companies that have tapped into wireless charging to explore what it can really do and bring it into fruition. Sony is one of these companies and in fact they even have a patent for it. It was filed in 2016 and it seems like Sony is focused on electronic products that can transfer power with one another without the need for wires. While an interesting concept it's technically still not wireless charging but rather wireless power sharing.
Disney has also made some moves in bringing wireless charging to life. They were actually successful in charging devices without the use of wires but had to create a metal box that housed all the devices. Since the concept of wireless charging is still relatively new it's not surprising that in order to achieve it Disney had to create a metal box for it to work. Developers of Disney built a room whose floors, walls, and ceiling were made of aluminum panels.
A copper pole was installed in the middle of the room allowing a current to loop throughout the room 1.3 million times per second. Yes, we know that it sounds extremely dangerous but a series of capacitors in the room ensure that the electric field is confined. Lastly, a generator and power amplifier provide the room its power. Clearly, this isn't the ideal and convenient solution consumers are looking for in terms of wireless charging. Still, it's comforting to know there are efforts out there to make it a reality!
The Future
It may still be a while until wireless charging reaches the comfort of our home but don't fret because there are people out working hard to make it happen! Right now all we can do is dream about the wonders of wireless charging and how it can change our lives for the better. What are your thoughts about wireless charging?