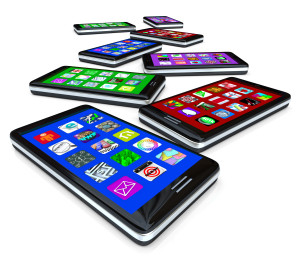 Circumventing restrictions is the number one reason users give in response to their desire to perform a jailbreak for iPhone 5. Others have jailbroken previous versions of their phones and now own apps they can transfer only to a new jailbroken device.
To give jailbreaking a try, the iPhone must run either iOS 6.1.0 or iOS 6.1.2. Unfortunately, there is not yet a way to jailbreak the iOS7. Most people say jailbreaking their iPhones is the best thing they did to improve their overall experience.
There are a number of benefits that come along with customization. There is no arguing that Apple is great, but jailbreaking makes iPhones even better.
What is Jailbreaking?
Jailbreaking essentially means opening the Apple operating system and installing a program called Cydia. The obviously next question is, what is Cydia? This is simply a software application is like an underground iTunes store that offers custom apps not available anywhere else.
Just how popular are jailbroken phones? In the six weeks between the release of iOS 6.1.2 and iOS 6.1.3, more than 18 million iOS devices downloaded a jailbreaking tool. That many people cannot be wrong about the benefits of jailbreaking.
How to Jailbreak iPhone 5
There are a number of jailbreaking tools available for free via the web. A quick Google search should return results for the most popular options, one of which is evasi0n. This program makes jailbreaking as simple as a click or two.
If you are considering performing a jailbreak, it is important to remember what jailbreaking is not. For instance, jailbreaking is not illegal. In addition, jailbreaking will not void an Apple warranty. A user simply needs to restore the device to its factory settings via iTunes.
Add-Ons After a Jailbreak
It is worth noting that many Apple users purchase the iPhone because they actually like the operating system. Jailbreaking does not make users choose from one system or another. In fact, users can oftentimes replicate most of the features found on the iOS platform. In addition, jailbreaking opens up a number of tweaks such as the ability to:
Create custom commands
Add pinch and swipe gestures
Apply animation effects to page swipes
Increase the number of icon columns
Add icons to the icon dock
One popular add-on, NC Settings,  allows iPhone users to add Apple's infamous sweepable bar onto the home screen or the notification area of the device. This gives users the option to instantly customize settings such as screen brightness and WiFi settings. Additional items the toggle provides access to include data and location services, power options, Bluetooth, and volume settings.
Apple users are loyal to the company because they release quality devices that are easy to use and have a modern look and feel. However, because Apple is not thrilled with users tweaking their operating system, they do not offer all of the customization options many iPhone users desire. Performing a jailbreak for iPhone 5 is the sole way to get around the standard and head towards a custom device.