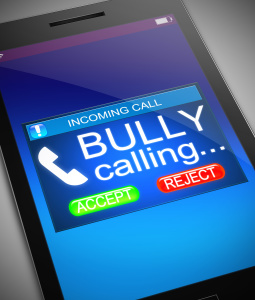 Bullying is found across all age groups, across all societies, in isolated cases across the world. Whereas the rapid expansion of the technological age and the communication era has given the world its blessings, it has also created a new place for bullies to run rampant.
Fortunately the internet and smart devices have also given concerned parents an extensive means to protect their loved ones online and offline. There are many facets of the online community that will be a great asset toward keeping your young ones safe from cyber bullying.
 3 Tips to Keep Your Kids Safe from Cyberbullying
1. Protect Your Family's Identity
Always make sure that you know and trust those that you share information, photographs and videos with online. Social media services are growing faster than ever and whilst it is not wise to restrict your child from online activities, it is however a good idea to keep an eye on social circles.
Personal information and identity revealing media such as photos and videos should only be shared with friends that are known and trusted. For gaming and the like you can always resort to creating profiles for your children that are more anonymous of nature, operating by means of handles / nicknames.
Never allow your children to post anything that could be compromising, online and offline bullies need ammunition to terrorise. Posts must stay platonic!
Offensive statements against you or your family are best reported, deleted and then ignored. Stay safe from cyber bullying by simply posting smart and not fighting back. Without retaliation there can be no cyber bullying. Reporting the cyber bully will ensure that process follows its course and he or she is dealt with, without any unneeded tension or stress on your side.
2. Use Privacy Apps
If you own a smart device then there is a host of mobile apps that you can use to oversee the safety of your loved ones. One such app is "Near Parent". This great application allows you to create an internal network of friends, family members and children, facilitating tracking of each other and instant alerts and requests.
Near Parent is a free must-have for iOS users. "Block-em" is a great way to get rid of a bothersome caller. If pestered by a bully and your attempts to ignore are futile download Block-em, specifically designed to keep bullies at bay.
Avira provides another stellar app, focused on the protection of your children. "Rethink" is an app that aims to prevent the act of cyber-bullying before it has occurred. Rethink monitors your child's activity online and presents them an opportunity to rethink their choice of post, page, comment or any other activity detected as a compromise to their safety. Reports and more are provided by this well-structured, innovative app.
3. Protect Your Passwords!
People will go to unfound extents to achieve their means, in this case it means keep your passwords safe from cyber bullying!
The offline bully will often go online in attempts to get at your child, here in when your password security is needed. Should your cyber bully originate online, security concerns regarding logins are heightened still! Ensure that your PC is safely secured behind an antivirus and firewall.
Remote access to computers or smart devices is commonplace and if you want to keep completely safe from cyber bullying then you had better ensure everything is working and up to date. Out of date applications, software requiring updates poses a large security risk, as apps are updated in order to prevent remote intrusion through exploited technologies.
Ensure that you are secure and the budding cyber bully will have no chance of a hack. Also avoid making passwords easy to guess and do not write them down! Keeping safe from cyber bullying is simple enough if one is aware, always keep your secrets to yourself.
What`s your tip to keep your kids safe from cyberbullying? Share below,